Forum: General Discussion


Discussions about VirtualDJ, and about DJing in general

---
Forum Guidelines
If you need extended support, contact our Support Team.
(*) The moderators hold the rights to move or modify posts in order to keep the discussions clear or to facilitate the search.

Ok all, now don't laugh, and I know this has absolutely nothing to do with VDJ, but I thought some of you might find use of this, especially you mobile guys. I am pretty much a one man show, so set-up and tear down takes a lot of time for me. Perhaps my biggest amount of time with my set-up is mounting the lights on the truss.. I've tried different types of clamps, and I really like the O clamps as pictured, still, you have to get them around the truss, make sure the bolt is engaged, then tighten them down. I had to have something simpler, easier, and faster, so here is what I did.

Standard O clamp ...remove the mounting bolt that the light fixture goes on, then with a 1/2 inch drill bit, drill the hole out on the clamp. Next, take a 1/4 inch male quick connect air hose fitting, and thread it into the hole you just drilled out. It will be tight, and will make it's own threads into the clamp. I removed the air fitting, then epoxied the threads on the fitting and screwed it back in the clamp, and let the epoxy cure.
Next I took a male 1/4 inch air hose quick connector and a 1/4 inch air hose coupling and mounted that to the mounting bracket on the light (you may have to drill out the mounting hole on the bracket)

Now, all you have to do is mount the clamp on the truss where you want it and leave it there. Simply use the quick connect to attach the light to the clamp, takes just a second or 2 to attach it. Note that the fixture will swivel around. My heaviest light I use if 15 pounds, and this set-up holds it with no problem..just make sure when mounting you get the quick connector fully engaged.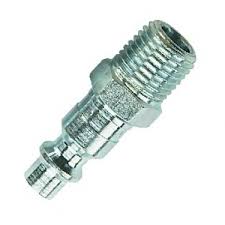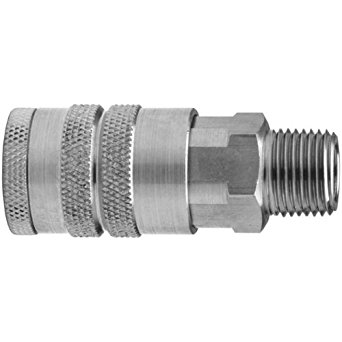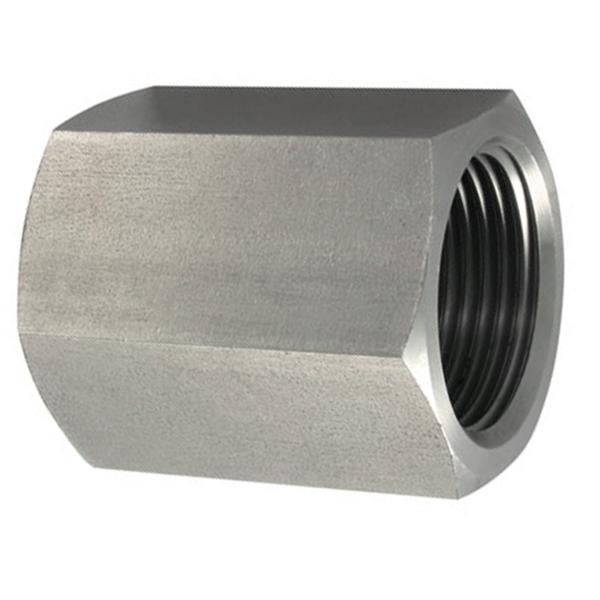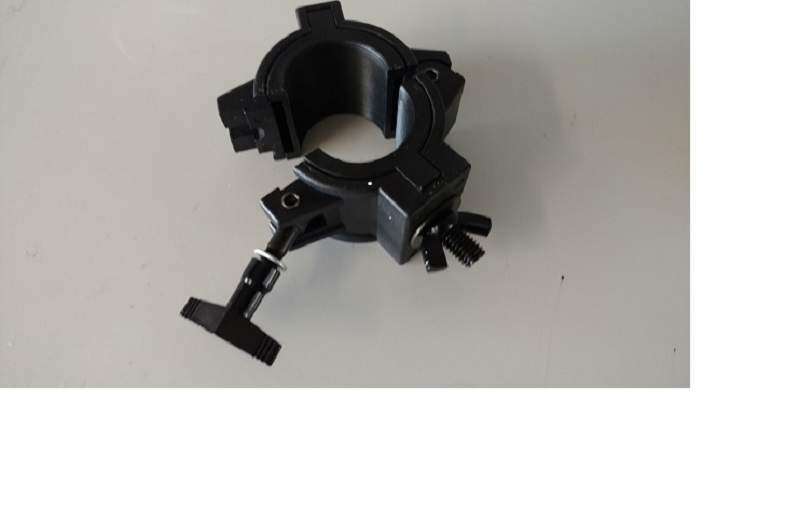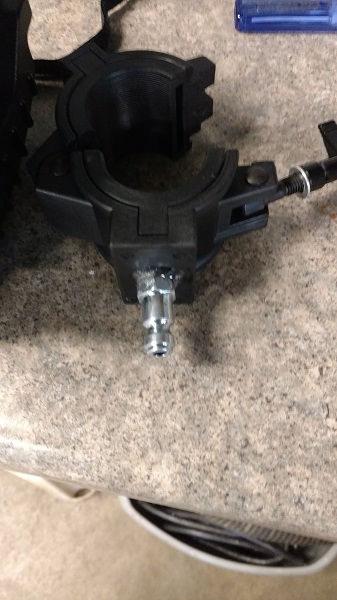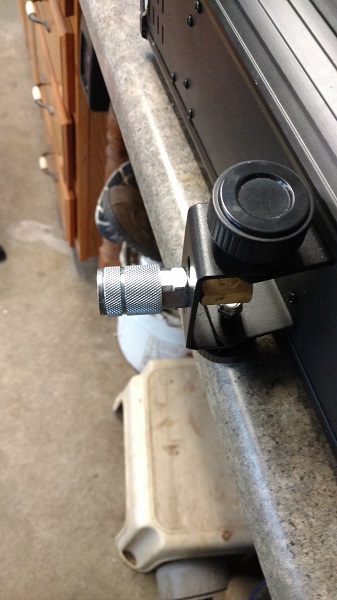 ---
geposted Wed 20 Sep 17 @ 4:20 pm

Well seams like a good idea but....

Your using a air fitting for something is not designed to do, probably means your public liability insurance will be null and void if the 'clamp' failed.

I would at the very least back it up with a safety tether!
---
geposted Sat 23 Sep 17 @ 6:08 am

Thanks for the comments...I always use back up tethers. I really doubt my insurance would care..and you can not pull these fittings apart once locked.
---
geposted Sun 24 Sep 17 @ 2:22 pm

Interesting. How do they come apart again then? (never used such a fitting)
---
geposted Wed 27 Sep 17 @ 7:32 pm

To connect just press together until it clicks into place. Removing it is just as easy. Just slide back the collar on the female side of the Quick Connect fitting and then slip the male end out.
I'm sure there are some videos out there that show you. You can get these at almost any home improvement store, and harbor freight sells them really cheap.
It was just a whim I wanted to try, and it works very well.
---
geposted Wed 27 Sep 17 @ 9:02 pm