Forum: VirtualDJ Technical Support


For reporting any bug, questions or comment related to the latest version of VirtualDJ
---
(NOTE: VirtualDJ continuously updated, so many older topic on this forum are most probably already fixed in the current build)

If you need extended support, contact our Support Team.
Forum Guidelines  (*) The moderators hold the rights to move or modify posts in order to keep the discussions clear or to facilitate the search.

ok, i have tons of music on my laptop. trying to figure out how to add it to VDJ8.
any help would be great! TYIA
---
geposted Sun 26 Nov 17 @ 10:58 pm

if you have autosearch db setting on which i believe is default all u need do is browse the folders inside of virtual dj and they get added to the database.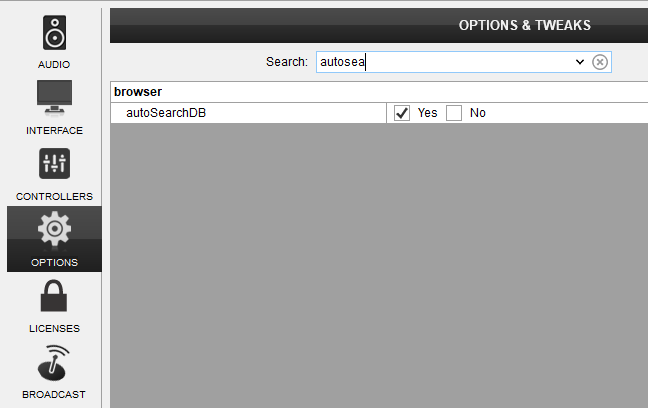 ---
geposted Sun 26 Nov 17 @ 11:45 pm

Thank you, can't find all of my music from Windows media player.. Also, is there a way to integrate the Playlists I have on there?
---
geposted Mon 27 Nov 17 @ 5:03 pm

WMP music may have DRM and won't be playable in VDJ.
---
geposted Mon 27 Nov 17 @ 5:06 pm


is there anyway i could download sum type of software to sort out my tags as virtual dj 8 is not finding all my tags. ect artist and track name
---
geposted Thu 30 Nov 17 @ 11:01 pm

You can get a great free tag program for Windows & Mac called MP3Tag

https://www.mp3tag.de/en/

I use this all the time to tag all my music before importing it to VDJ, does the job just fine :)

Simply select a folder of mp3's. When shown in MP3Tag, Click the top one in the list & scroll to the bottom. Hold shift, click last track in the list so all are highlighted.
Then press on the "Filename - Tag" button (yellow arrow to red dot icon button). Job done, all tracks tagged from filename. Nice n quick.

Of course, this works depending on your filename structure. Personally I have all my mp3 file names as:

Artist - Track (mix name).mp3

Of course it has so many more options and features such as Album name, year, blah blah blah, you get the idea.

Hope that helps.

And best of all, it is free and probably one of the best tag editors I have found.





---
geposted Wed 06 Dec 17 @ 9:48 pm