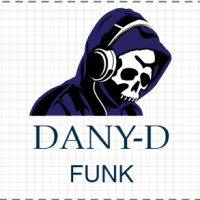 Artists I recommend:
https://soundcloud.com/jackie-queens

Hi, All I am Dany aka Dany D Funk. am 48 this year and only 21 @ Heart. I have been hooked on Dance Music Since the Late 80's. Back then I used to Booth Ride and Dance the Night Away.
As Music Evolved I stagnated with my Classic House 87/91. For me In Late 1990 The music evolved and split Acid House UK House @ 120BPM and Hardcore @ 140/160BPM at this Point I left England and Started to Travel the world Starting with a full tour of Europe. House music Either Did Not Exist or...
DANY D FUNK On Virtual DJ Radio
Mon 23 Oct 17 @ 12:31 am