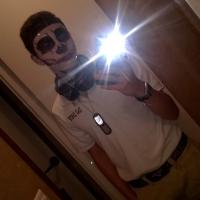 DJL3V is a EDM, HOUSE, TRANCE, OLD SCHOOL BEATS, MIAMI Booty Bass AND POP DJ.
DJL3V is from Lafayette, Louisiana U.S.A
20 years old & has been Djing for 5 years!
You can Friend DJL3V ON FACEBOOK for upcoming Broadcasts.
https://www.facebook.com/DJL3V

Feel free to comment any Song Request on my Wall!