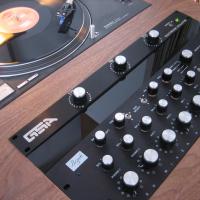 Club DJ - Grew up with alot of Dj's in my days. I use to break in the early 80's, and had the privledge of meeting lots of people . Some up and coming people as well as many celebrities.

Weird though, I never really got into the Djin aspect of it. I was to busy chasing da females I guess...........LOL!

Anyway, it was'nt till about 5 years ago , I just loved music so much that I started to play da decks. Especially, after I realized that I had so much music to mess with Disco, House, Garage,...