OlliverstoneWaxDJTallMixture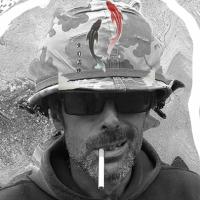 As DJ : OlliverstoneWaxDJTallMixture
Let me introduce my garage made sound mixture, some Music jam made from all the sound i listen since 40 years.
From Hard Rock, Soul, Rythm and blues, rock steddy, blue beat, to punk new wave, to the day's i heard the electronics music during the 80/90 in Paris : a really big shoot in my minds that keep me to the first rave party with mr Jérome Pacman the first Dj i had heard to the jungle party at the pigals club and to the party at the Bataclan where mister Guetta organized the full star hard house party, with mister Claude Monnet .
OlliverstoneWaxDJTallMixture's gespielten Sets

Dieser Benutzer hat keine öffentlich Sets freigegeben.