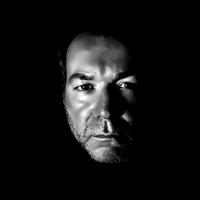 Allstyle DJ since the early 90s.
My passion for music started at the age of 12 and increased constantly since then.
For the last few years i´m focused on videogigs only.
VirtualDJ V7 offers me all that i need, and V8 becomes even more powerful with the new features.
Trying to help other Users by working in the Forum, Ticket + Chat Support and Trade Shows.


Note: Please do not Use the Wall for posting your issues or requests. Please use the forum. I am...
Unboxing the ART DTI Dual Transformer/ Isolator
Mon 16 Dec 13 @ 3:29 pm
So...nun mal ein kurzer Blog den ich schon lange schreiben wollte, aber bisher nicht dazu gekommen bin...;-)
Vielleicht kennt Ihr es auch...da ist man auf einer VA und entweder man hat a). die passenden Kabel vergessen, b). schon verbaut, oder man benötigt aus irgend einem unvorhersehbaren Grund nochmal einem zusätzlichen Anschluss oder freien Steckplatz für ein zusätzliches PA Bauteil und a). und/ oder b). sind bereits eingetreten. Auf der Suche nach einer Art Splitterbox für die PA Problematik bin ich dann eher zufällig auf ein Bauteil gestoßen, das zumindest vom Grundsatz her eigentlich in eine ganz andere Richtung zielt. Den
Dual Transformer/ Isolator von ART
.
Eigentlich wie der Name schon sagt ein Isolator um das Ground Lopp Brummen zu reduzieren, aber mit allen Anschlüssen die ich benötigte.
Eines gleich Vorneweg:
Die Box isoliert nicht zu 100%
. Wer also massive Probleme mit der Ground Loop Problematik hat, sollte besser in eine z.b. Palmer PAN 04 investieren, da diese wirklich komplett trennt. Die Art DI ist zumindest an der Eingangsseite der 6,35mm Klinke und am Pin 1 des XLR mit dem Alugehäuse der Box verbunden.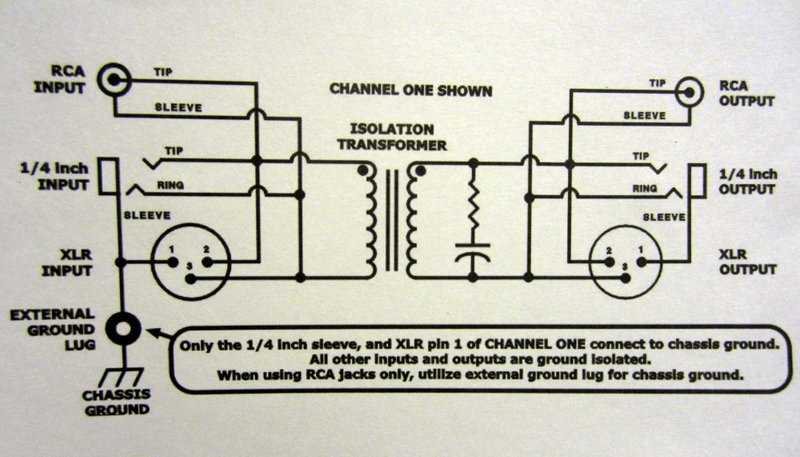 Da ich keine Probleme mit irgendwelchen Brummgeräuschen habe, war dieser Sachverhalt für mich vernachlässigbar, denn die Anschlussmöglichkeiten hatten Priorität No. 1.
Wie Ihr auf dem Schaltbild oben erkennen könnt, sind alle Eingangskontakte mit allen Ausgängen verbunden und somit steht überall das gleiche Signal an. Und das wären beim der Input sowohl als auch an der Outputseite:
2x XLR Symetrisch
2x Monoklinke 6,35mm
2x Chinch/ RCA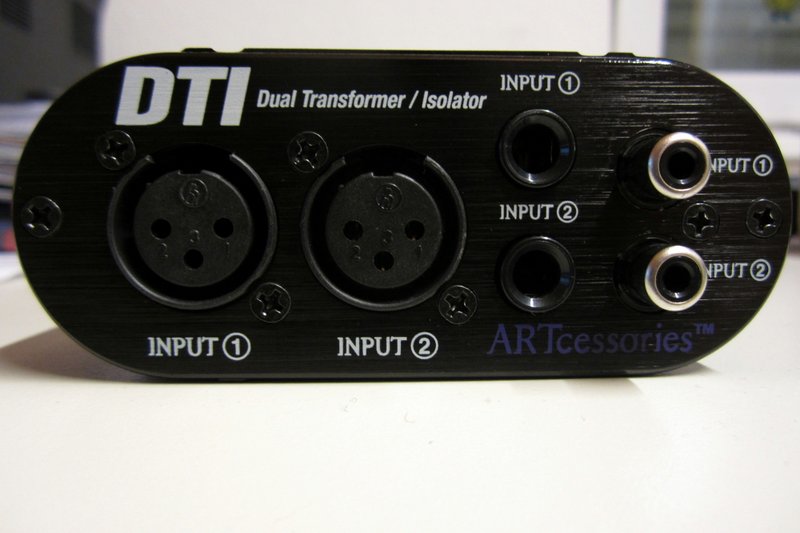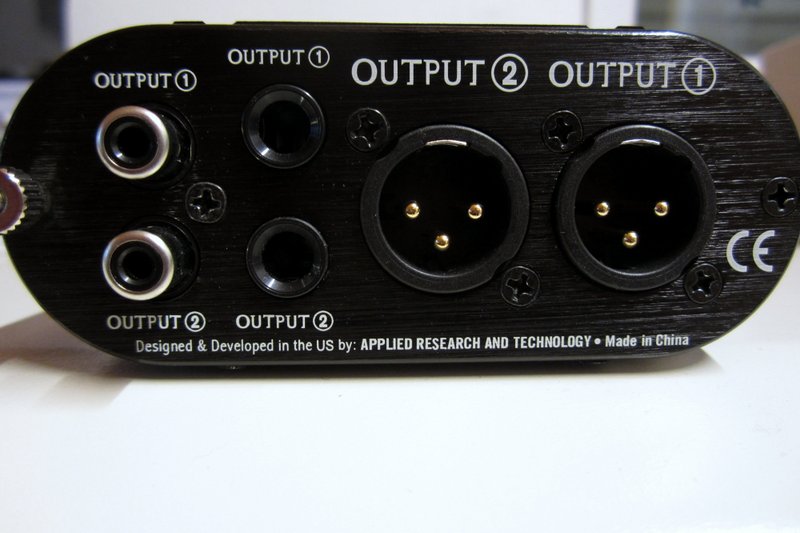 Also alles dabei was man braucht wenn der Booth Ausgang am Controller mal (wieder) nicht reicht, kurzerhand noch nen aktiven Sub dranhängen will, oder das Signal für ne 2. Endstufe einschleifen möchte. Im Prinzip natürlich auch hier wieder eher für Mobile, als für Club DJ´s geeignet.
Hier noch die technischen Spezifikationen und ein Link zum großen "T"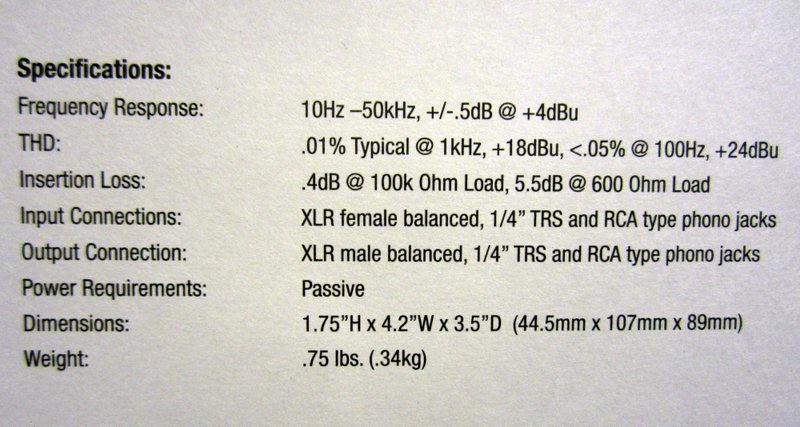 http://www.thomann.de/de/art_dti.htm
greetz
rob