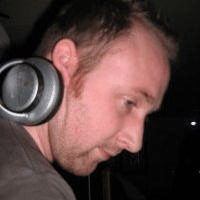 My name is Scott and I am a member of the development team here at Atomix Productions .

I am also a professional DJ based in the south of England/London. I took up DJ'ing around 1993 and play all sorts of music at all kinds of venues including bar, club and mobile doing both audio and video work.

You can find me on twitter - SBDJ.

Fri 23 Mar 12 @ 6:48 pm
I've come across a few users now who have had problems with the Virtual DJ hanging at the external devices stage.
In Audio MIDI Setup under OS X, the MIDI Studio also hangs.
This problem can be caused by a problem with some drivers. To fix:
Open a terminal
sudo -s
cd /Library/Audio/MIDI Drivers
Move all the files in this folder to a backup folder. Retest.
Now you can move the files back one by one until you get issues - usually the Digidesign ones.