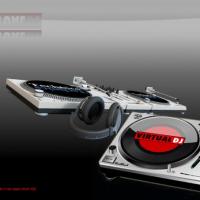 GRAZIE DI TUTTO SUPER SIC 58 <3 RIP

My name's Mirko, everyone calls me Umirk(nickname). I'm italian and me neither pride
I follow the world of house-electronics music. I am a new member of dj virtual console and use as Hercules Dj controller Mp3 to start. I'm trying to improve to use this fantastic console.
The software and console together create an 'environment that makes me much closer to real Dj. If I were to give a vote would be: 10/10 excellent.