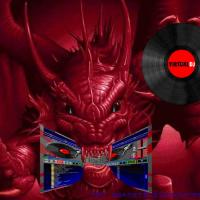 Hello DJs, VJs and freaks,

I'm Grisu from Munich, Germany.
I am DJ since 1996, love using vinyls and playing good old techno als well as house, electro, chartmusic or 80's & rock. Since 2007 I enjoy DJing with Timecode and PC. And since then I'm also trying in Hip Hop, Black and RnB.
Update 2009: I added a console to my equipment for smaller clubs and events to reduce the stuff I've to carry. I also added a Macbook, guess, what's the backup now.