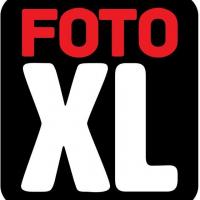 Visit www.SMSProductions.us for all of the information about the DJ services of SMS Productions Professional Disc Jockey service. Learn about the latest service to take your party over the top! It's called FotoXL, and it is a blend between a selfie and a photo booth, and it's AWESOME! Contact SMS Productions at www.SMSProductions.us to create a fun and EXCITING event! Learn about FotoXL at www.SMSProductions.us/video .
Podcast date 2018-08-08 01:32:52
Summer 2018
Podcast date 2018-07-07 16:38:58
Labor Day 2016 Pt.1
Podcast date 2018-07-07 15:36:56
July 4, 2018 Pt.1
Podcast date 2018-03-10 01:41:34
RoboGaston 2018
Podcast date 2017-12-16 14:54:52
Merry Christmas 2017
Podcast date 2017-12-02 18:13:27
Merry Christmas 2015
Podcast date 2017-12-02 16:58:13
Merry Christmas 2016
Podcast date 2017-08-06 00:11:43
Summer 2017 Latin-Bollywood-Pop Dance Mix
Podcast date 2017-07-05 19:05:24
J and T's Mix 2017
Country, Red Hot Chili Peppers, Lenny Kravitz, Bruno Mars, Michael Bublé, Sheryl Crow, Jack Johnson etc.
Podcast date 2016-07-25 15:13:05
Summer Mix 3
Variety of music types-Ends at 354 minutes
Podcast date 2015-07-01 04:03:36
Summer Mix 2
Variety of music types-Ends at 313 minutes
Podcast date 2015-06-20 17:55:49
Summer Mix 1
Variety of music types-Ends at 66 minutes