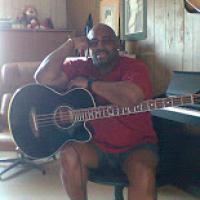 I am a Musician, Artist, DJ Digital/Vinyl I Love house, Club, Jazz, Classical, Eclectic Music. My inspirations in house music Are some of the greatest Dj's on the planet. As a young man I sat in clubs next to or on top of the speakers and listened to Tee Scott, Tony Humphries, Hippie, Larry Paterson, Larry L, Louie V David M, These are just some of the Mixologist that touched My soul. Today these Artist are still tearing up the dance floor growing in music quality yet still remaining committed to true house music.
Podcast date 2018-09-13 02:47:47
Headphone Silence
Podcast date 2018-08-16 18:46:21
Rescue Me.
Podcast date 2018-08-15 01:01:01
Droppin kissess
Podcast date 2018-06-27 18:39:20
god's Got It..
Podcast date 2018-04-10 03:10:08
Fly Tuna
Podcast date 2018-03-11 22:57:54
M Bears mix.
A Deeper Groove.