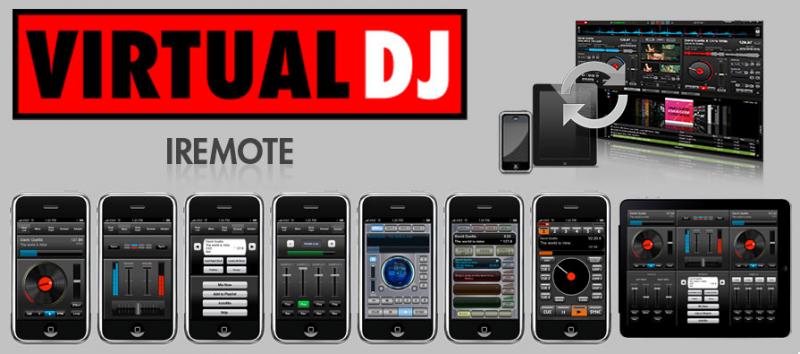 1- Download and install the latest iTunes for your Mac or PC or open up iTunes and click Help/Check for Updates. If you are using a Windows PC, download Bonjour Network Services by Apple.

2- Download the latest version of Virtual DJ (this is VERY important, the iRemote will ONLY work with version 7.0.2 or higher.) If you don't have a paid version of VirtualDJ, you can download the latest Home FREE version.

3- Download and install VirtualDJ iRemote on your iPhone or iPad from the App Store.




4- Connect your iPhone/iPad to your Laptop. The easiest way is to connect your laptop AND iPhone/iPad to the same wireless network you use at your home. If you do not have a Wi-Fi connection available you can create an Ad Hoc (computer to computer) connection. Instructions on creating an Ad Hoc connection can be found here.

5- Once your laptop and your iPhone/iPad are connected to the same wireless network, open up VirtualDJ and click "Config" (on the top right for PCs or top left for Mac). Click on the tab on top that says "iPhone/iPad", and put a check mark on the "Enabled" box. Leave this window open for the next step.





6- Start VirtualDJ iRemote on your iPad/iPhone and it will search for your computer. Go back to your laptop and you should see your device. Click on it and click "Connect".


If you are having problems connecting your iDevice, make sure that you have added an exception on your computers firewall service so that it is not blocked by your system.