Create and Save Playlists


In VirtualDJ there are multiple ways to create playlists. In this guide we are going to look at creating playlists directly, instead of using the automix view.


1. OPEN PLAYLIST FOLDER

Locate the playlist sub-folder in the folder list at left side of the browser.
Then right-click at the playlist sub-folder root and choose "create new playlist" ( A at the image below) or click the text "Click here to create new playlist at center of the browser ( B at the image below). When doing so you get a dialog window asking you for a name for your new playlist. In this example we are calling our new playlist "My new playlist".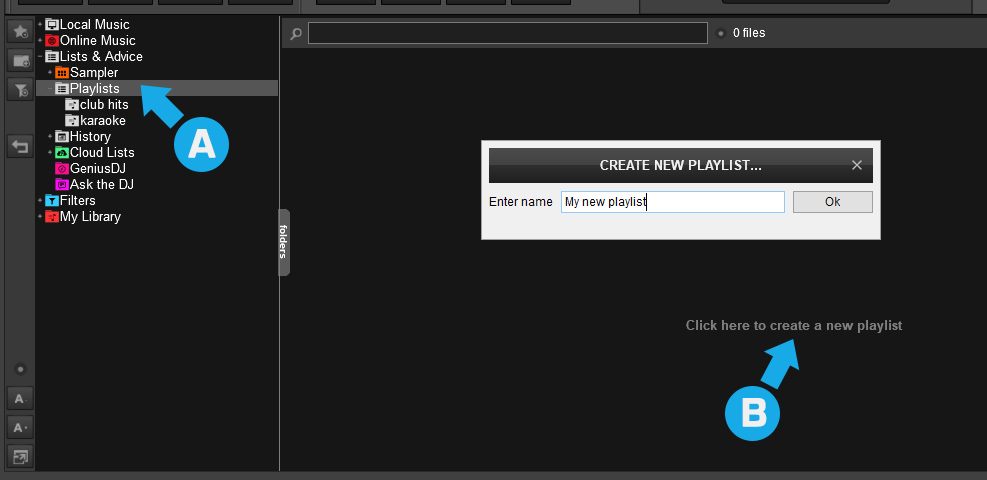 You can also organize your playlists in folder and sub-folders within the playlist folder, using the "create sub-folder" in the right click dialog box. You can learn more about this in the manual here.


---


2. ADD SONGS TO PLAYLIST

To add songs to your newly created playlist, simply drag and drop songs you want to add. You can do this from any folder with music, or from the sidelist if you want to save songs there to a new playlist. When adding songs they are automatically saved to the playlist when you add them to.

Select files from browser (A) and drop into your new playlist (B)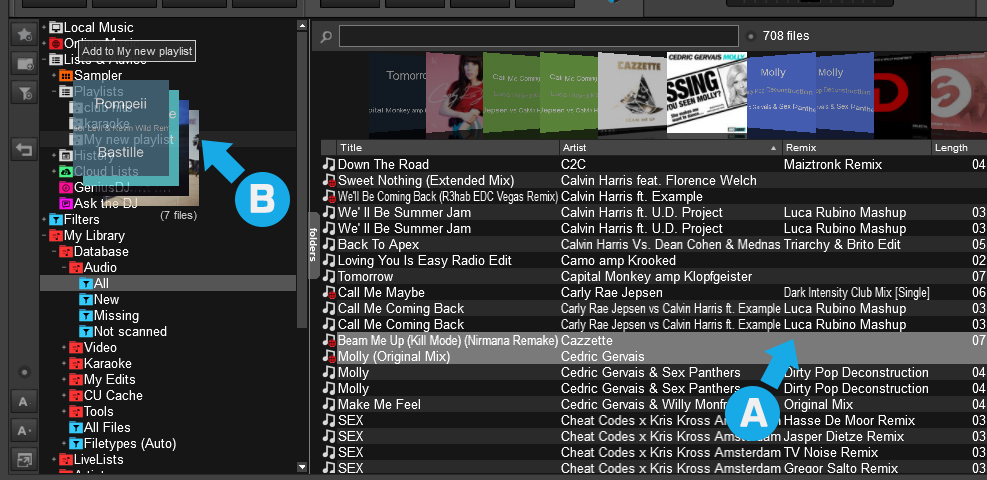 You can select all files from the sidelist (A) should you want to save it to your new playlist (B). You can either drag and drop directly to the folder list entry, or if you have the playlist open, you can drag and drop into the main area (see image)