VirtualDJ is the proving ground
for next level DJ software features,
where new ideas come out long before others

VirtualDJ is often putting the other choices to shame
with a wealth of new features on top of
an already extensive repertoire

VirtualDJ features are at the cutting edge
of digital DJing today. An impressive feature set...

VirtualDJ is a killer piece of software...
What's more, there are innovations that simply
don't exist on competing software
VirtualDJ outmatches the competition in innovation.
No other DJ software comes close...
Unique features that other DJ software imitate

UNLEASH YOUR CREATIVITY
MIX BETTER WITH INNOVATIVE TECHNOLOGY FOR DJS
❮
❯
Laden
#1 MOST POPULAR DJ SOFTWARE
VirtualDJ is by far the most used DJ software on the planet, with over 100,000,000 downloads. There's a reason why everybody starts with VirtualDJ.
Powerful, yet easy to use
Packing the most advanced smart DJ technology, and intuitive features, VirtualDJ is easy to learn and master for any starter DJ. And it's free for non-professional use.
EMPOWER YOUR CONTROLLER
For professional DJs, by using VirtualDJ instead of the limited software that comes with your controller, you will have the most advanced technology at your fingertips and perform even better mixes.
SEIT 20 JAHREN DIE DJ SOFTWARE NR. 1
Ohne den Schwerpunkt auf Marketing oder externe Unterstützung zusetzen, hat Virtual DJ mehr als 100 Millionen Downloads und ist damit die mit Abstand am häufigsten eingesetzte DJ-Software der Welt.
Hör Dich um. Jeder DJ den Du kennst hat irgendwann schon einmal VirtualDJ benutzt oder nutzt es noch.

Die Philosophie hinter VirtualDJ: Wir Investieren nicht in Hochglanz-Marketing um unsere Software zu präsentieren, sondern Investieren stattdessen in unsere Entwicklung um die Software immer besser zu machen !


Die gesamte Fachpresse ist sich einig: VirtualDJ ist Vorreiter in der DJ-Welt, der Konkurrenz um Jahre voraus. Mit innovativen Features um die DJ Szene von morgen zu revolutionieren.

Egal, ob Anfänger oder Profi, VirtualDJ bietet immer die neuesten Funktionen um deinen Mix einzigartig zu machen. Verwende die beste Software und die fortschrittlichsten Tools für Deinen ultimativen Mix. Lass alle anderen hinter Dir !



.. putting the other popular choices to shame

.. no other DJ software comes close

.. at the cutting edge of digital DJing

.. a killer piece of software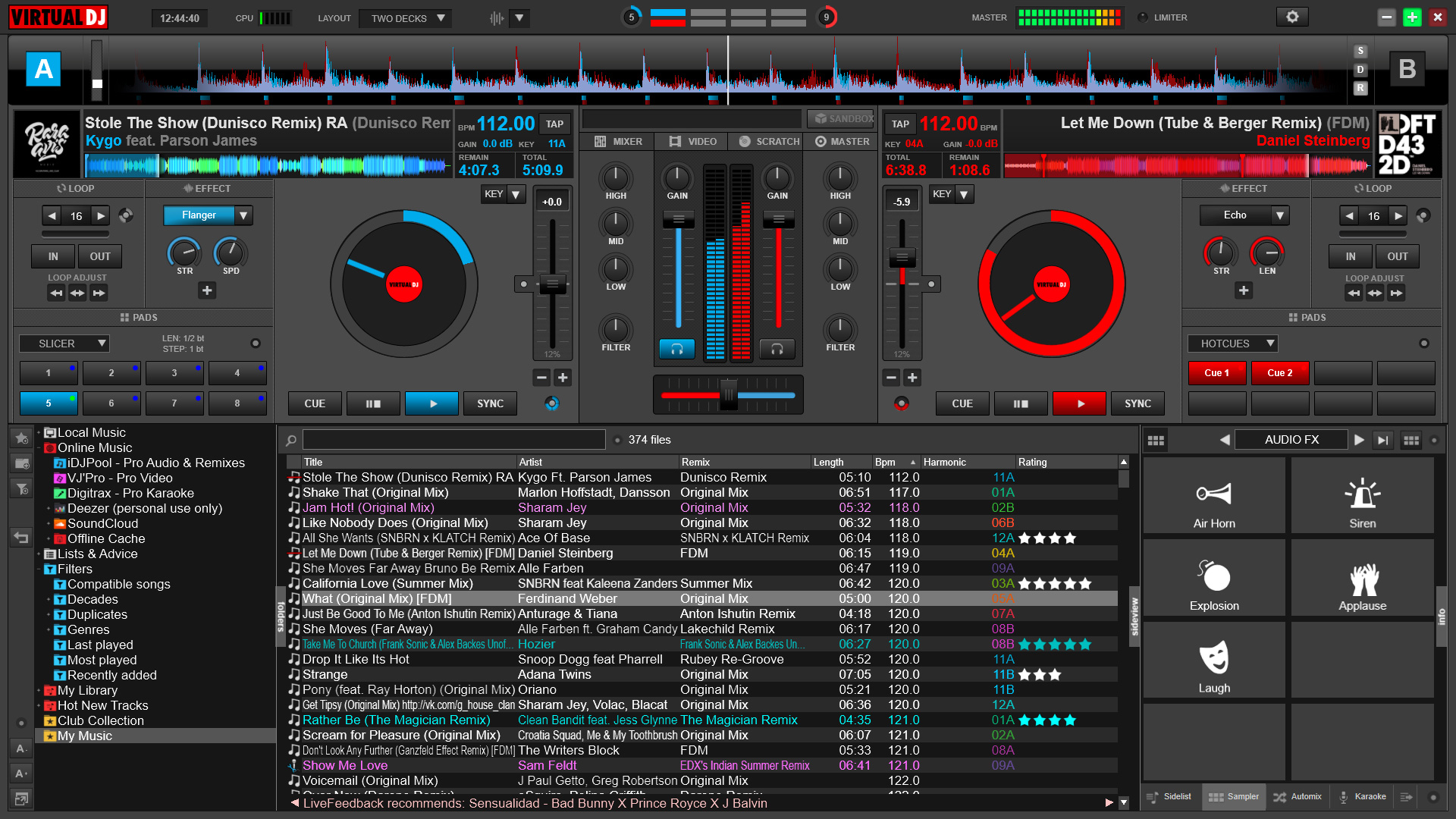 INTUITIVES INTERFACE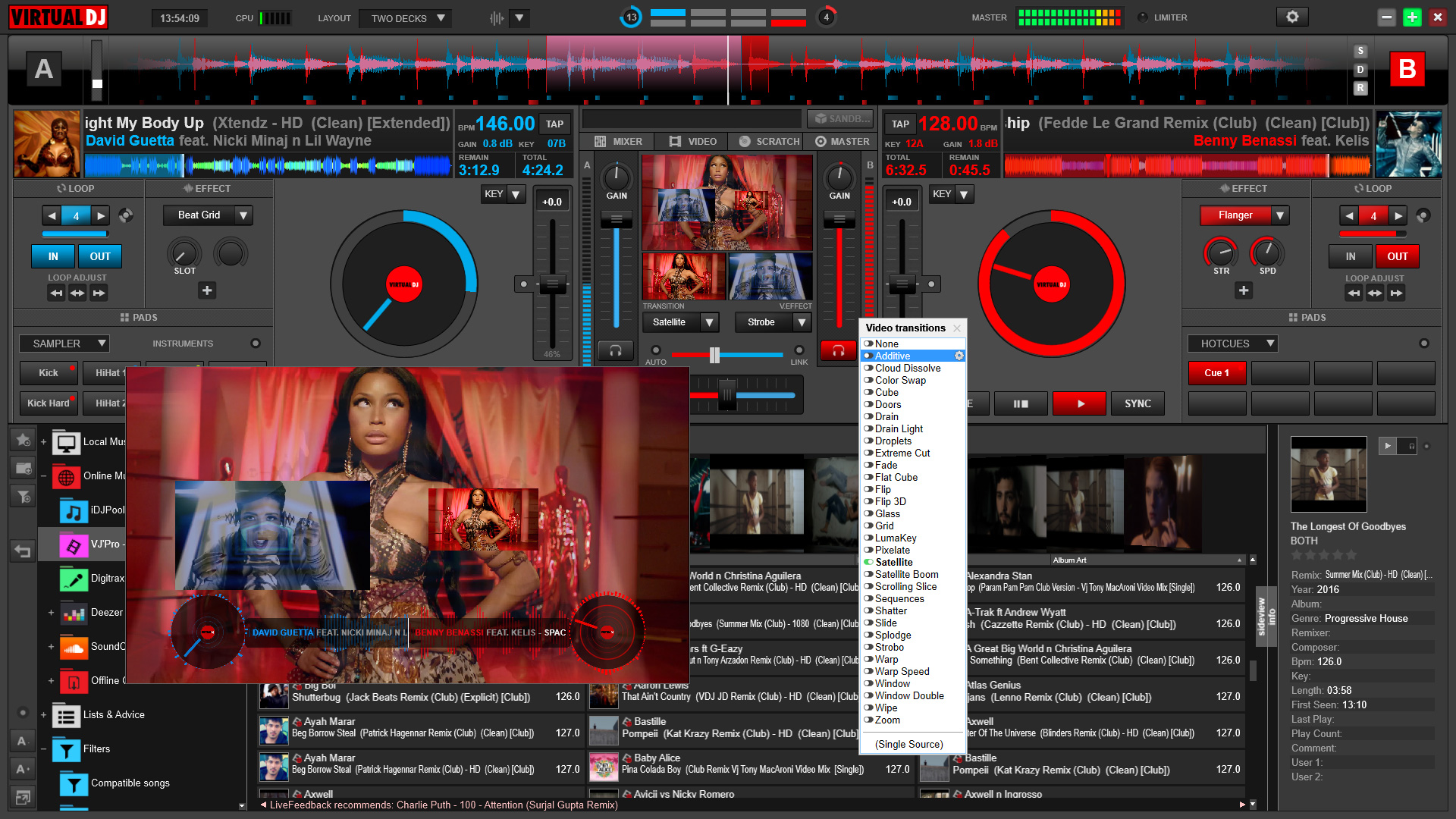 VIDEO & KARAOKE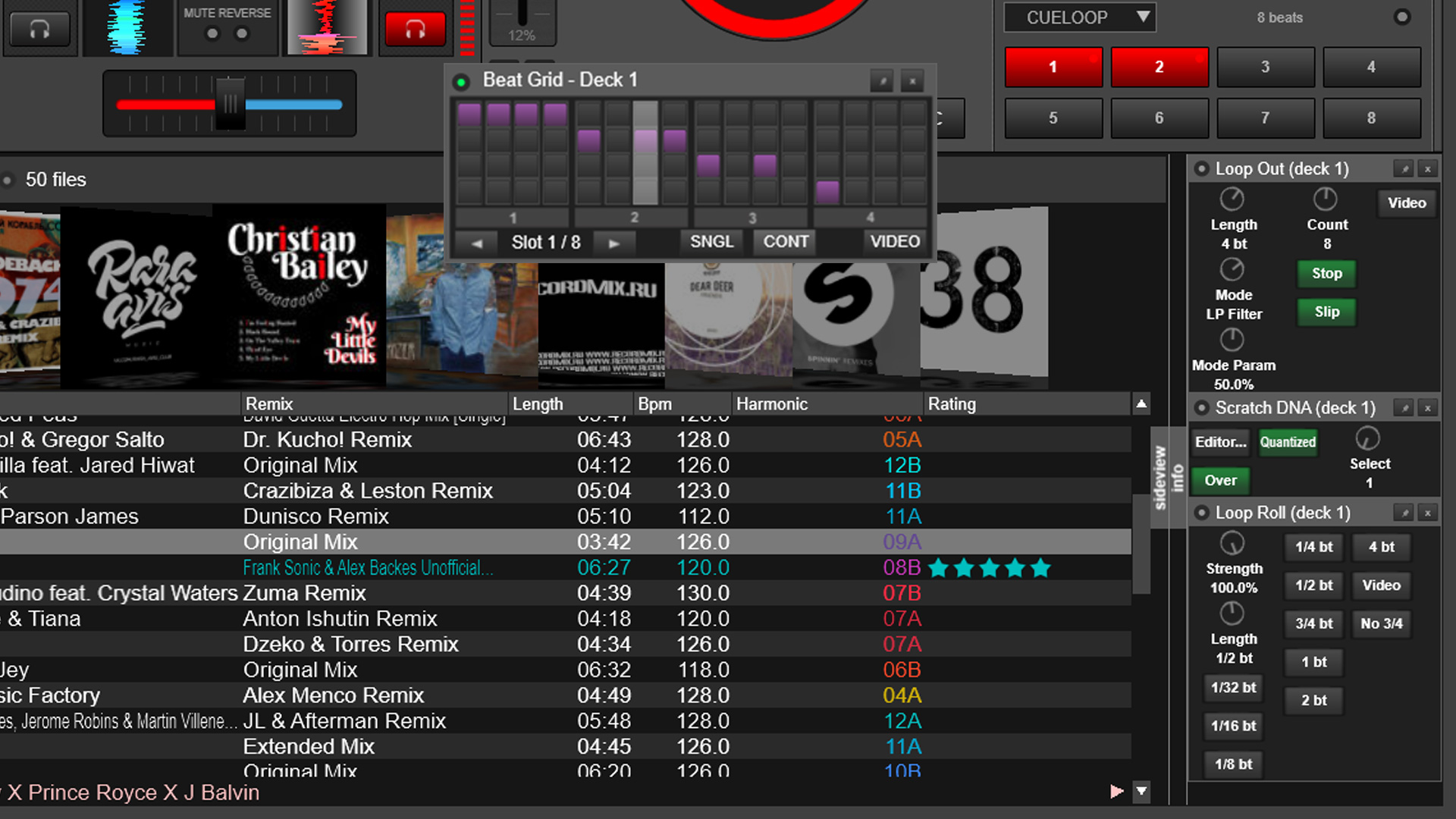 EINE VIELZAHL AN EFFEKTEN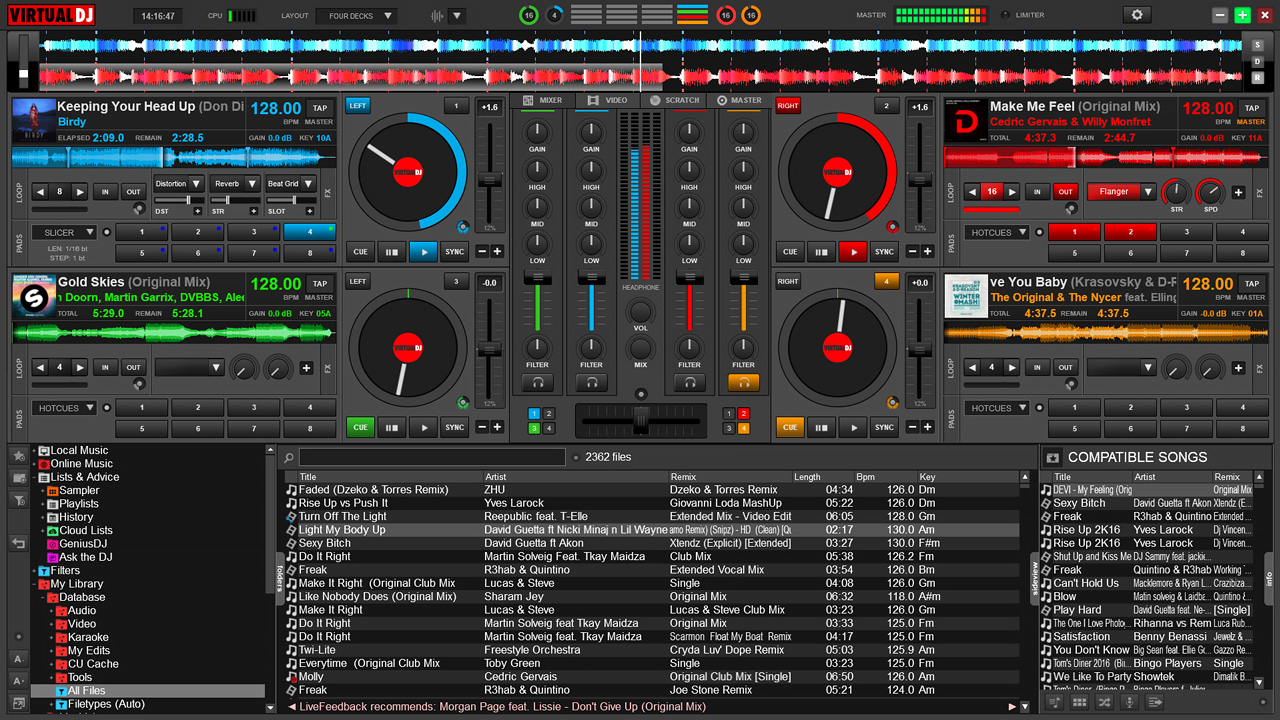 4 DECKS (ODER MEHR)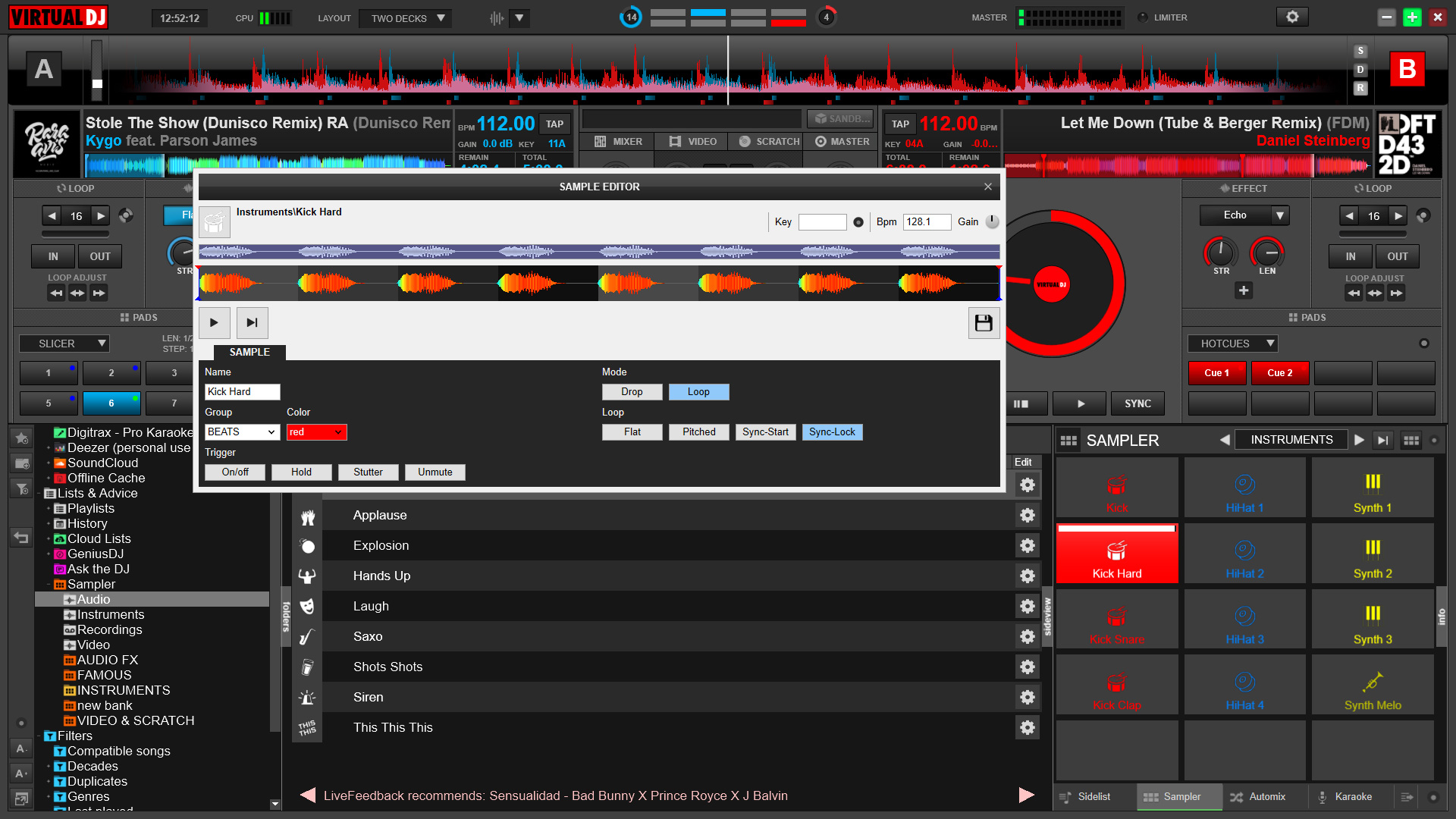 KEINE LIMITIERUNG DER NUTZBAREN SAMPLER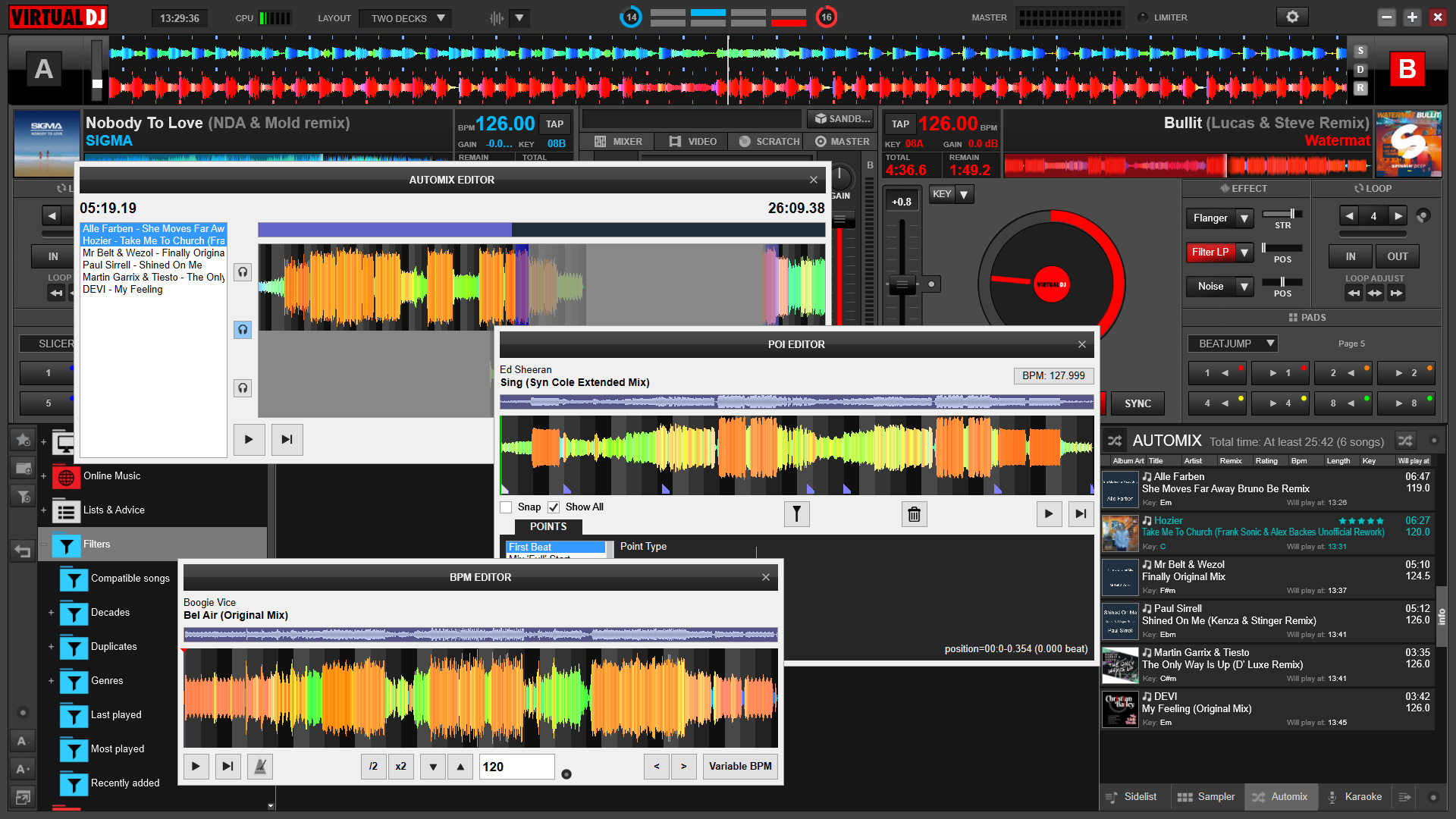 POWERFUL EDITORS

Loading screenshots..
ROCK SOLID PERFORMANCE
Independent studies show that VirtualDJ has the lowest crash-ratio in the industry! Der von VirtualDJ verwendete HighTech Code, läuft schneller, stabiler und ressourcenschonender als die Software jeder unserer Mitbewerber. Darauf kannst du Dich bei deinem Gig verlassen.

Choose a platform for your DJ work that will not let you down!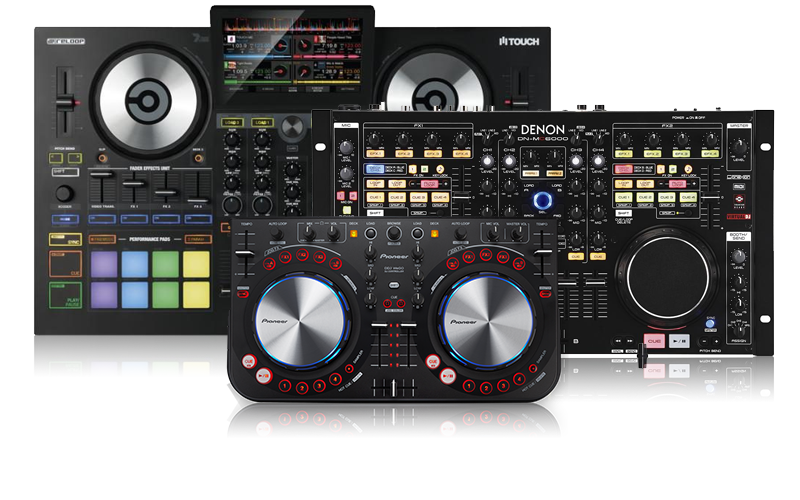 EXTENSIVE HARDWARE SUPPORT
VirtualDJ supports more DJ controllers and hardware than any other software. Plug & Play Support für mehr als 300 DJ Controller. Genieße die freie Wahl deiner Hardware From easy to use entry-level controllers to advanced club mixers, simply connect your controller and you are ready to mix. Detection and setup is automatic, and the powerful built-in mapper lets you customize everything easily to set your controller to work exactly as you want it to.

Keep your options open and your gear fully under your control with VirtualDJ!
STREAM MILLIONS OF SONGS
VirtualDJ lets you stream tracks from our partner catalogs directly within the software. Zugriff auf Millionen von Titel eröffnen Dir ungeahnte Möglichkeiten eigene kreativen Playlisten im Nu zu erstellen Von Mainstream Titeln bis Underground. Alle Titel in High End Qualität nur einen Mausklick entfernt

Habe immer Zugriff auf die aktuellsten Versionen und neusten DJ-Remixe, auf Karaoke- und Musikvideos und auf Portale mit mehr Genres wie Deezer und SoundCloud. Erfülle nahezu jeden Musikwunsch dank Millionen von Titeln online
Stand-Alone DJ Mixer
VirtualDJ lets you start mixing as a DJ right away, with just your computer. To practice & learn, or prepare sets & playlists. VirtualDJ works for for every type of DJ, with or without hardware.
Library Management
Superior song library management with fast search, smart folders, playlists, and more. And with AI-suggestions, requests, and online catalogs.
Video & Audio Mixing
VirtualDJ supports a multitude of audio-, video- and karaoke formats. Entertain your guests with stunning visuals, video mixing or host karaoke events.
Effects & Samples
Built-in professional audio- and video- effects to enhance your sound and mix. And unlimited sampler with easy control of sound and/or video loops.
INDUSTRY LEADING FEATURE SET
VirtualDJ stacks more features than any other software, and new ground-breaking technology comes in VirtualDJ first. With VirtualDJ you are always ahead of the curve with the latest technology and innovative features.
VirtualDJ lets you do more!. Unleash your creative potential...