Forum: French Forum





Le véritable forum pour les utilisateurs francophones.
---

Merci de consulter les Règles du forum la FAQ ainsi que ces CONSEILS avant de poser votre question, ces sujets renferment la réponse à presque toutes vos interrogations. Pensez également à consulter le WIKI avant de poser une question technique.
Note : Les modérateurs effectuent des nettoyages réguliers et renomment les titres des topics afin de garder les discussions claires et simples pour les recherches eventuelles. Les messages sous la forme "sms" ne seront pas répondus.
Topic: [NEW] FREE Magazine
This topic is old and might contain outdated or incorrect information.

Virtual Dj Magazine N°4
Download your FREE copy here:
http://www.virtualdj.com/magazine/index.html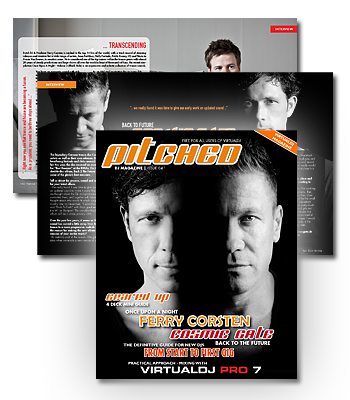 FREE magazine for the VirtualDJ community
Interviews, features, guides, gear news and lots more..




Interview with Ferry Corsten

Interview with Cosmic Gate

Feature : Practical Guide to Mixing with 4-Decks

Tips : Advanced Sound in v.7 simplified

Mini-Guide to 4-deck Controllers

The Definitive Guide For New DJs:

- 7 Steps from first Mp3 to first DJ set

- 7 Steps towards your first DJ booking

- 7 Steps towards a successful first gig

Interview : American Disc Jockey Association

Presentation : iRemote for VDJ (iPhone/iPad app)

GearedUp : Gear News

... and more..

Download your FREE copy here:
http://www.virtualdj.com/magazine/index.html
http://fr.virtualdj.com/forums/139634/General_Discussion/_NEW__FREE_Magazine___The_Definitive_Guide_For_New_DJs_-_Ferry_Corsten___Cosmic_Gate_-_Guides___Tips.html
---
geposted Tue 21 Dec 10 @ 10:34 pm

Enfin! C'est cool, merci!
---
geposted Sat 25 Dec 10 @ 11:44 am

Merci !

Musicalement,
Tony SUMMER
---
geposted Sun 16 Jan 11 @ 8:52 am
(Old topics and forums are automatically closed)