Forum: General Discussion


Discussions about VirtualDJ, and about DJing in general

---
Forum Guidelines
If you need extended support, contact our Support Team.
(*) The moderators hold the rights to move or modify posts in order to keep the discussions clear or to facilitate the search.
Topic: Android App - Page: 3

sugg wrote :

Pro User with a Motorola Droid phone and an Asus Transformer tablet. DJ by night, Software development manager by day. Happy to help test on both platforms when you need it.



Me too. I have a Tmobile 4G
---
geposted Fri 19 Aug 11 @ 8:44 am

Why not just use Splashtop remote?

Supacon's skin covers most sizes from 800x600 so you don't actually need a specialized Andrioid app to remote control your tablet.

I have been using RDP and VNC to achieve the same thing since 2004 on the Vaio U70. Don't let Apple fool you in to thinking they were first with a tablet :)

Keith
---
geposted Fri 19 Aug 11 @ 11:45 am

I use SplashTop on my Zoom and its great,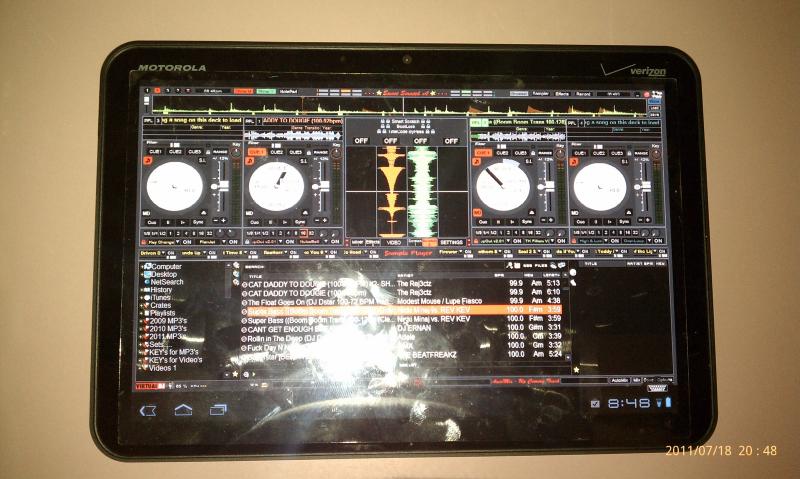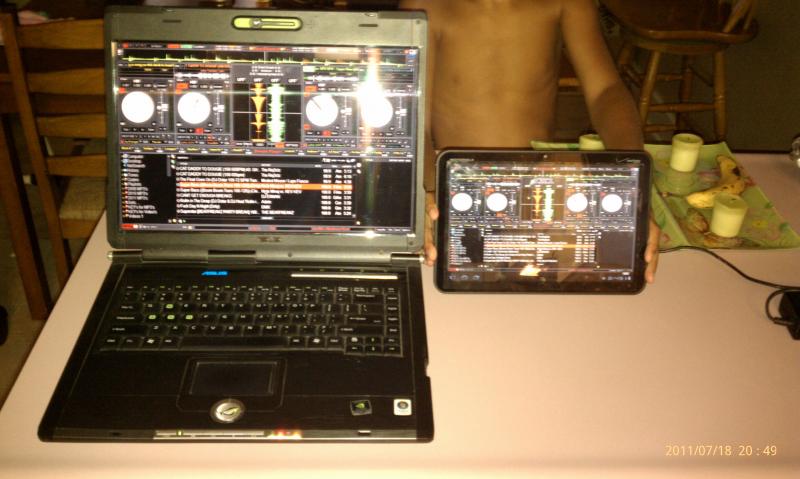 I've given up on the Android app. You just gotta know when to let it go sometimes..........I don't think well ever see one, there's waaaay more crapples out there then us Android users.

Good Day
Huey
---
geposted Fri 19 Aug 11 @ 12:34 pm

Actually it's the other way round Huey. I guess in the case of VDJ that the owner of Atomix also runs a company specializing in iOS applications so that's why there's no focus on Android development.

Keith
---
geposted Fri 19 Aug 11 @ 1:04 pm

Either way I dont see it happening, its been what almost 2 years now, year and half................and still nothing. Give me a break already.

I say lock this thread, its going no where............
Huey
---
geposted Fri 19 Aug 11 @ 1:24 pm

Sorry I don't work quickly enough :-/
---
geposted Fri 19 Aug 11 @ 8:20 pm

You have enough going on in your life Scott. No need to apologize here.... Keep taking care of your family, that is WAY more important....
---
geposted Fri 19 Aug 11 @ 8:27 pm

Plus one on that ...... family first all the way,
and thanks Scott for all that hard work you still manage to find time to do.
A BIG THANK-YOU!!
---
geposted Sat 20 Aug 11 @ 2:47 am

My comments were not aimed at you, Scott.........trust me when I say I know what your going through. My family has been through 2 battles and both we lost. This has all been within the last 2 years. I still have a hard time sleeping some nights so yes you do whatever you have to do home cause like ive said the rest doesnt even matter..........

Now for you others, if you go back and reread this whole thread theres someone from Atomix who leads us to beleive that thier working on or they will be working on an Android app in the near future.......then shortly after that Scott got into the picture.

Good Day
Huey
---
geposted Sat 20 Aug 11 @ 6:42 am

It was just a sarcy comment, don't worry ;)
---
geposted Sat 20 Aug 11 @ 9:33 am

Scott,
You have rocked this program out in so many ways. You need to take care of whats important. We still love you no matter what.
---
geposted Sat 20 Aug 11 @ 10:17 am

Is there any documentation on the interface that the iPhone remote app uses to connect to VDJ? This would be helpful since I am also interested in creating an Android remote control app. It doesn't seem like it will be done anytime soon by anyone else, so I may take a stab at it.
---
geposted Thu 25 Aug 11 @ 3:28 pm

I think iremote uses Bonjour as the connection protocol. Not sure if that is proprietary to Apple only?

Keith
---
geposted Thu 25 Aug 11 @ 4:07 pm

Even though I would love to get my hands on a vdj app for droid, I have another question possible suggestion would it be possible to make a folder for the on screen text to hold messages that you flash for future use you see 1of the clubs I dj is a strip club & I constantly have to put up drink special and listings of rooms and host for the night, and it would be great to already have a go to folder that I already stored the info in.
---
geposted Sat 10 Sep 11 @ 5:17 am

I'd be willing to pay for the app if you release one. I would not expect you to let something like this go for free with as much work would be involved in developing it. Oh, and Tablet support would be great.

If you do a beta program, sign me up. I have an Acer Iconia A500 tablet.
---
geposted Mon 12 Sep 11 @ 6:23 pm

I installed splashtop on my Droid phone and it works great. However, I need to expand the screen to really use it. That is fine for pushing buttons, but can't move a slider since the screen scrolls. Anyway to lock the screen to hold it still?
---
geposted Sun 30 Oct 11 @ 3:39 pm

It's not a rock-solid solution but it works: Teamviewer.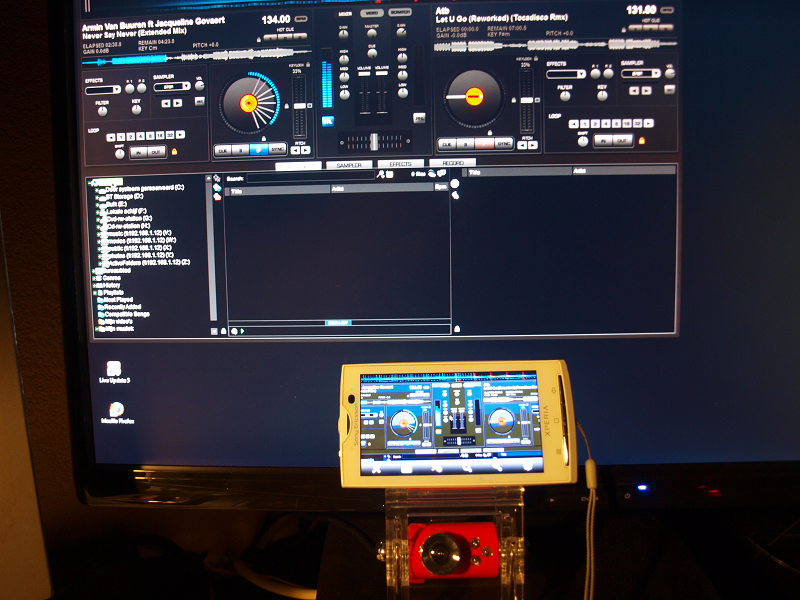 It's free for private use and also available on android market.
---
geposted Wed 09 Nov 11 @ 12:59 pm

I can download free vdj android remote or i must to buy it.?
Can you make a vdj android remote home edition?
---
geposted Thu 01 Dec 11 @ 2:03 am