Forum: Addons


Addons comments
Dieses Thema ist veraltet und kann veraltete oder falsche Informationen enthalten.

Discussion about DARK MINIMAL
---
geposted Wed 08 Oct 14 @ 6:22 pm

update: 1.1
1. improved graphics and fix small problems graphics
2. Add master effects
3. Add small players to the zoom browser
4. fix loop Roll and slicer after update virtualdj
5. fix and other minor improvements
---
geposted Sat 22 Nov 14 @ 7:41 am

Great Skin, thanx. How can I make the "remaining time" of the playlist a bit bigger and in an color like orange or yellow? I can't find in the Xml
file the parameter. Can anyone give me a tip.
---
geposted Wed 10 Dec 14 @ 2:55 pm

New update : 1.2
Add full browser
Add new style SongPos waves
Add new style waveforms
fix click mouse at the top the waveforms of songpos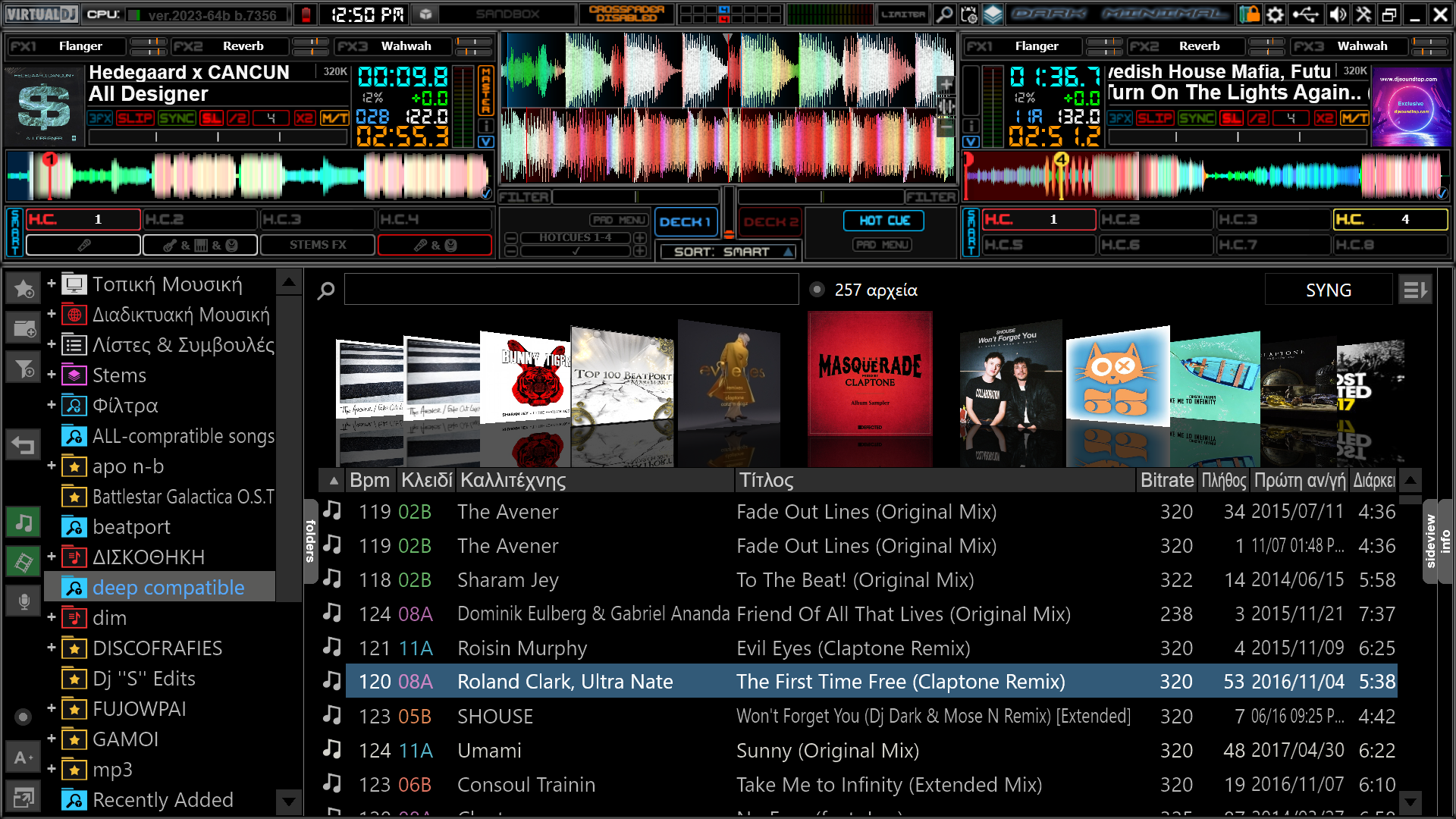 ---
geposted Wed 11 Mar 15 @ 8:59 am

update 1.3

New icons to browser
Add Beats meter (Beats and Bars)
Fix small bugs
and more
---
geposted Fri 16 Oct 15 @ 10:01 am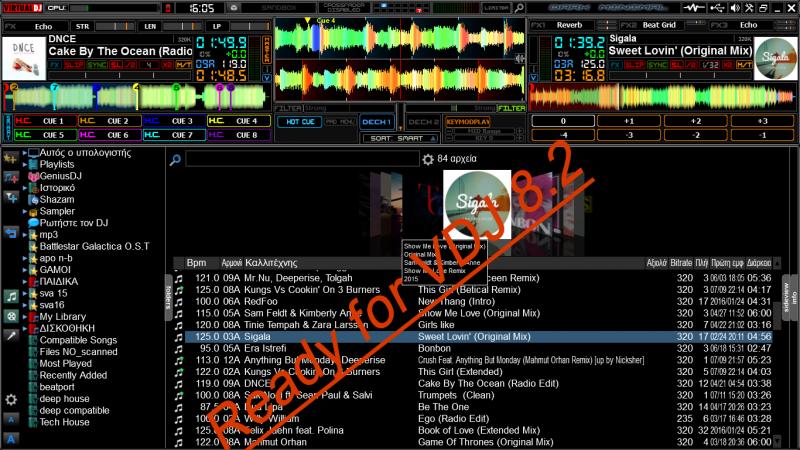 New update : 1.5.2
Ready for vdj 8.2
Add pad pages
Add browser_zoom
Add new style waveforms
Add Shaded Scratch Waves
Add secret panels (Right-click the text "cpu" ) for FreeStyler DMX (Thank the phantomDj for the idea )
fix problem from visually Scratch Waves
fix and more small bugs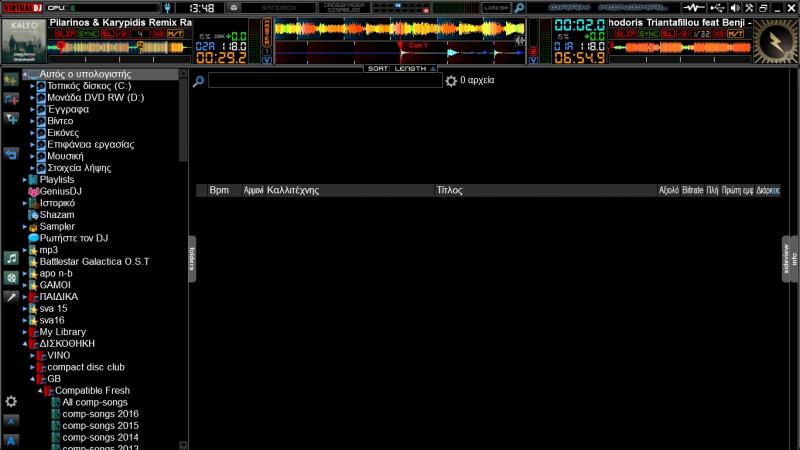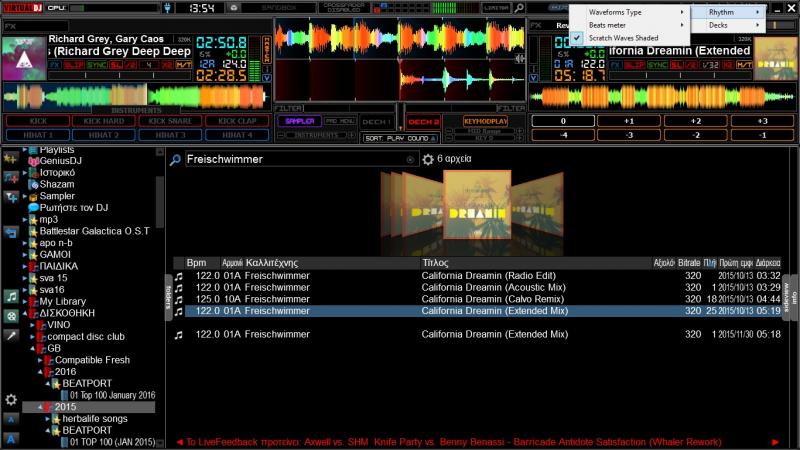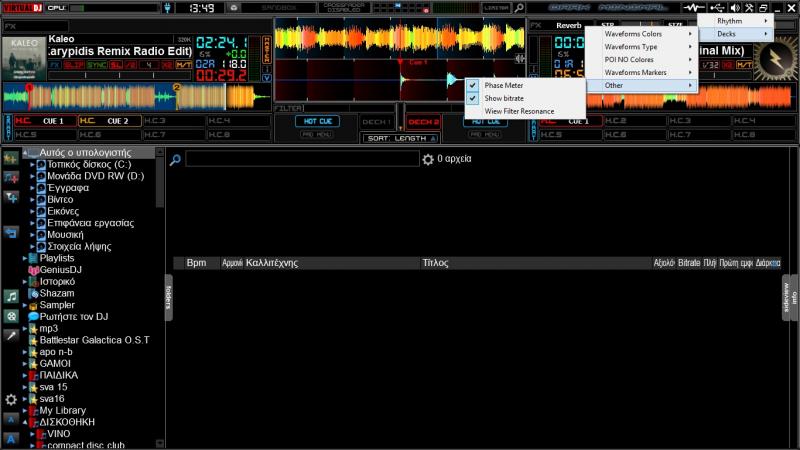 ---
geposted Wed 20 Jul 16 @ 10:22 pm

Hi mate! Great work, well done! The only thing is the *zip archive seems to be broken (( Could you please revise it and upload again. Cheers.
---
geposted Tue 02 Aug 16 @ 11:27 am

Nice work. I like ;o)
Found a little translation bug: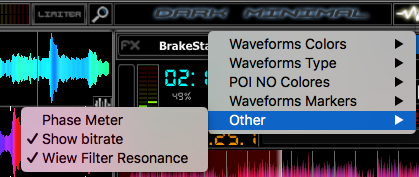 Should be View Filter Resonance
---
geposted Sat 06 Aug 16 @ 6:16 pm

thanks a lot. the next update will be corrected
---
geposted Sat 06 Aug 16 @ 10:55 pm

nice work. thanks much =)
---
geposted Sat 20 Aug 16 @ 11:41 pm