Forum: VirtualDJ Skins


About skins, skin development and communicate with other skin developers.

Hi djdad,
I sent you a private message last week, but so far haven't received a response, so I just thought to check... did you receive my message?
---
geposted Tue 18 Jul 17 @ 3:20 pm

Hi , djdad

i have made some changes with your browser tweaks plug in, on the browser on your Intro skin, for use as daylight skin,

can i share it?

GK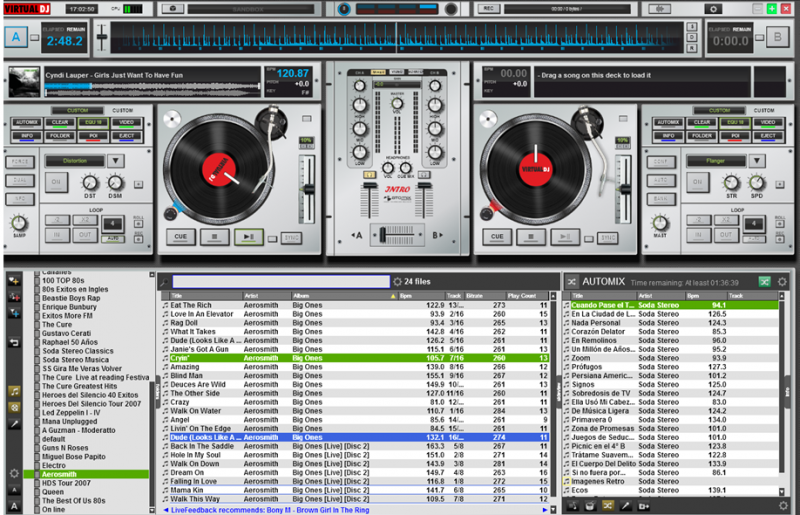 ---
geposted Thu 17 Aug 17 @ 12:08 am

I'd rather not to. With Browser Tweaks, its now easy enough to adjust the Browser and come up with a White one, so this could overload our Addons pages with all kind of Browser modifications per skin (which will be rejected if submitted).
---
geposted Thu 17 Aug 17 @ 3:33 pm

@ DJdad

Hi There,

I hope you are well, I took your advice with the skin creator and the extractor works a charm, there is onme small issue though, once I have extracted it and loaded it there is all this writing in the background underneath it which is very frustrating and distracting, it says things like mixer, browser, effects ect and when you click in various places different writing appears all over the lace underneath my chosen modules, any advice please ? Can I edit a skin once it's saved or will I have to redo ??? Please advise , thank you
---
geposted Mon 21 Aug 17 @ 11:09 pm

I am just curious... Why is called Intro?
---
geposted Fri 19 Jan 18 @ 4:04 pm

I think it called Intro cos to me it looks like the old V7 sink with the record players on it,it was black if I remember,that's what drew me to VJD 7,I use to like playing records,Just got a Denver VPL 120 cos its small and I can put it away when I am not using it, there is no more for record players now a days. Mp3s and downloads have killed records off and its a shame,I liked having a LP or 45 in my hand,now its just a file on your PC or your smartphone.Music is not real no more.
---
geposted Mon 05 Feb 18 @ 3:08 pm