Forum: Video Discussion


Talk about video mixing and karaoke here.
Topic: Album Cover as Video output

Hi just jumping back into vdj after a few years away and was wondering if it is possible to use the album artwork as video out?
---
geposted Thu 20 Jul 17 @ 3:50 pm

That is working with TellyVisual and requires TellyMedia installed.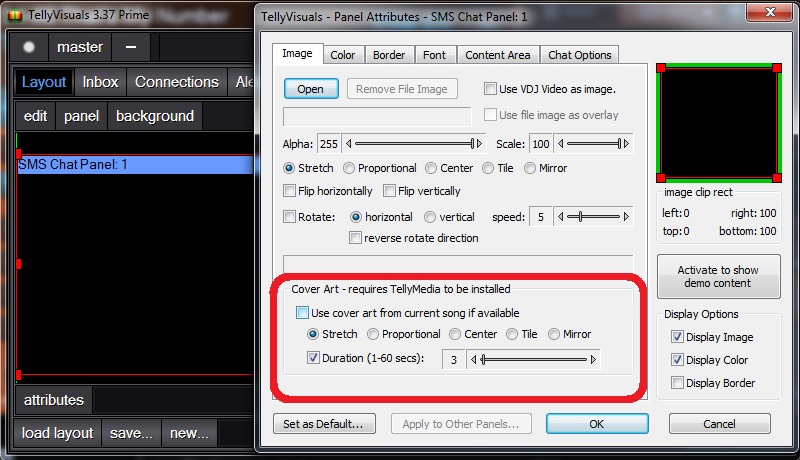 ---
geposted Fri 28 Jul 17 @ 8:21 pm