Forum: Addons
THANK YOU for ANSWERING - that's how I know.

TOP 2)
If AUTOMIX, then CB is on the right: "SAVE"
A function can NOT be performed by ME!
WHERE is "Export Contents to File"? - at which LOCATION?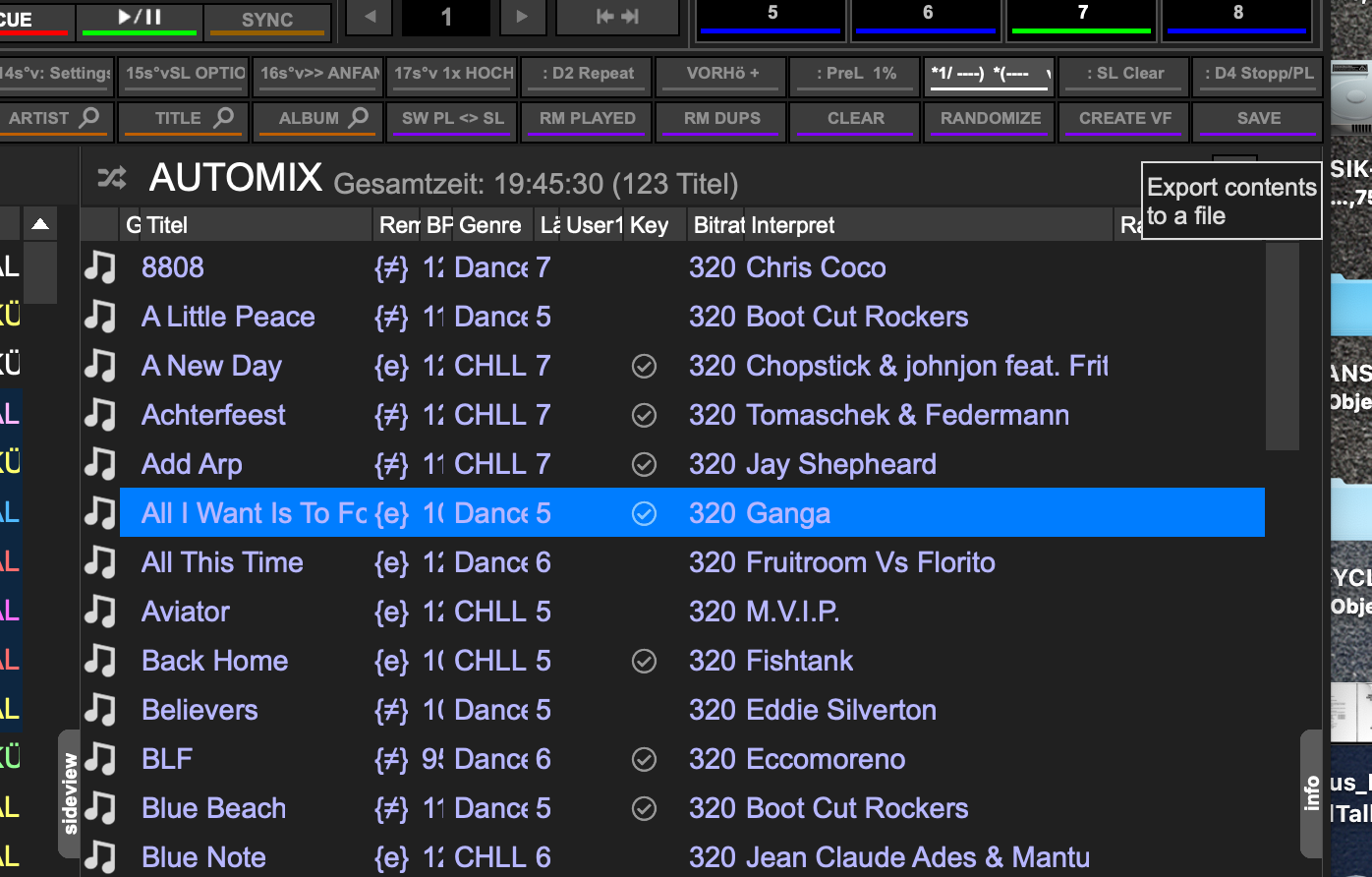 ---
geposted Wed 08 Jul 20 @ 2:45 pm
Hi,
Please include in an UPDATE:
Your 4th CustomerButton from the right "CLEAR" will empty the sidelist if it is active - empty the playlist if it is active.

If the SIDEVIEW is closed (to the right) and the HORIZONTAL SIDELIST is open (below) and you CLICK into this sidelist, this content will NOT be deleted, if the playlist was active before closing the sideview.
---
geposted Sat 18 Jul 20 @ 8:18 pm
Hi,
I'm sorry if I'm bugging you with this.
But I'm on the road with your Skin VECTRO and there's nothing going on with the knobs, no matter what I enter.
So I had to assume that the spelling I received was wrong.
Now I have programmed "master_volume" in the VDJ-PRO at the FADER, then it works.
So the error is in the skin VECTRO.

What can I do to make the 4 controllers work?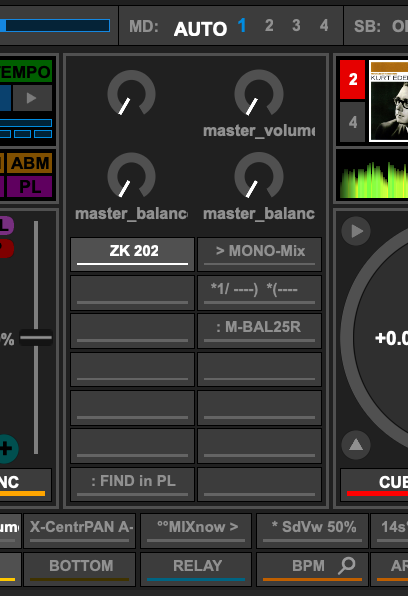 ---
geposted Sun 30 Aug 20 @ 7:50 pm
Bug has been and fixed.
Fix will be available in next update on a few days (pending approval)
---
geposted Mon 31 Aug 20 @ 6:42 am
Love this skin!!...using the classic now and it is great! Thank you for making it!
---
geposted Tue 01 Dec 20 @ 7:36 pm
One question. I would like to remove the script that places the album cover in the center because i added my logo there..but it disappears when i load a song. I see the option to not have the cover load however, it (or the name of the song if there is no cover ) still ends up in the center very small in the middle. Since there is no info in there because of the style, I would like my logo to be there all the time and not disappear when i load a song. Thanks for your help.. LOVE the skin...its not a deal breaker but if it is an option i would like to make the change.
---
geposted Mon 07 Dec 20 @ 12:57 am
Realy nice skin with plenty of options! Thank you!!! I have only one wierd thing. The time and other info is not all visable.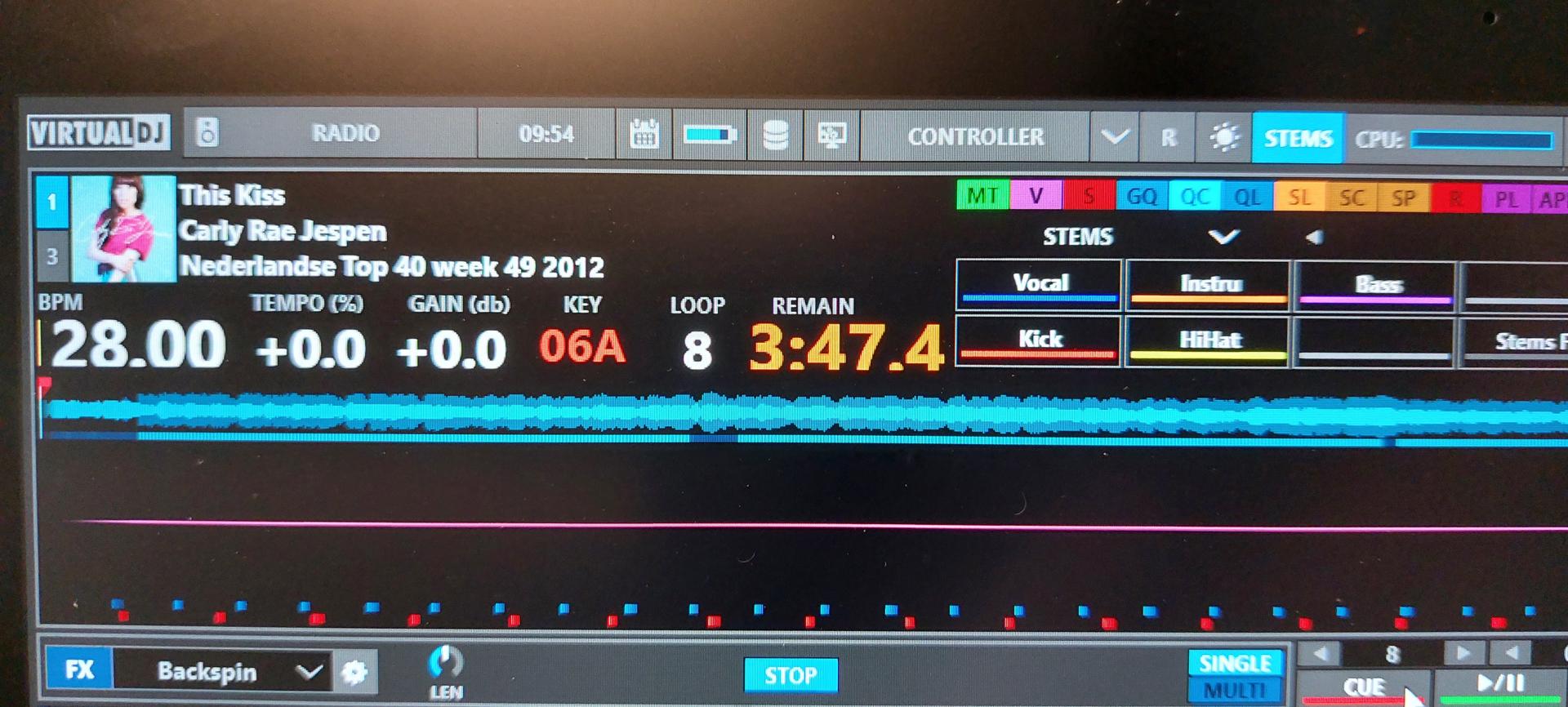 .
---
geposted Wed 06 Apr 22 @ 7:58 am
Inside the skin's zip file there's a font file (LCD.TTF)
Install that font on your system and it should all work fine
---
geposted Fri 08 Apr 22 @ 11:05 pm