Forum: Addons
Discussion about OS2LExport

Windows Download : https://www.virtualdj.com/plugins/index.html?addonid=81092

Mac Download : https://www.virtualdj.com/plugins/index.html?addonid=81095
Important Note for Mac: You will need to allow OS2LXport app to run from System Preferences->Security & Privacy

OS2L Export is an application to export Live buttons from Sweetlight, ShowXpress and QuickDMX DMX applications (aka The Lighting Controller) to a VirtualDJ Pads page or a MIDI Device custom Mapping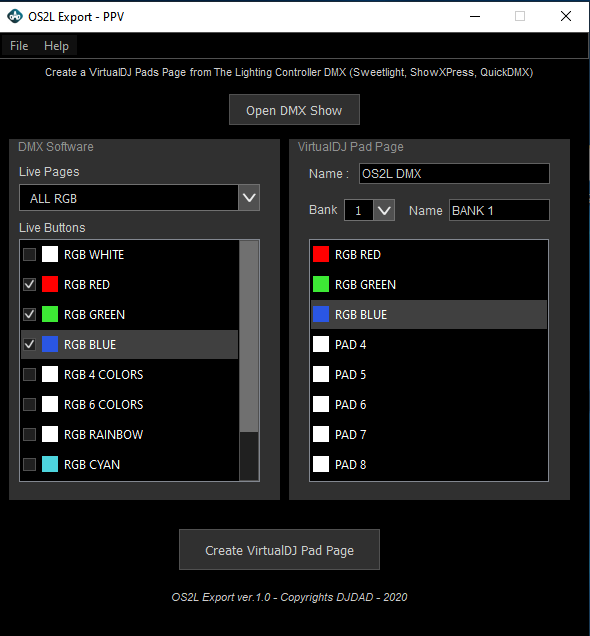 Why using this Tool ?
You can control your Light Show from VirtualDJ without having the DMX app visible (but still needs to run ;) )

VirtualDJ can handle MIDI USB hot-plug much better than any other

You don't need any additional MIDI device to control your DMX show. You can do that with the Pads of your VirtualDJ controller.

How to use :
Download and install from the links above

Click on Open DMX Show and select your Lightshow folder

Drag-n-drop any Live button from the left-side list to a VirtualDJ Pad slot on the right-side list

Click on Create VirtualDJ Pad page

Open VirtualDJ and your Pad page will be available from the Pads drop menu

Some useful notes:
By default the Pads Page will be named as OSL2L DMX, but of course you can change that and create multiple Pad Pages if you have several shows.

8 Banks are available, so your Pads Page can control up to 64 Live buttons

Bank names can be changed

Pad names (what you see in VirtualDJ) can be renamed with double-click

To remove a Live button from Pads Page, right-click and choose Remove



Important Notes:



A Pads Page Preview after exporting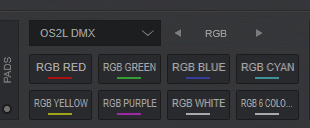 Have fun ;)

---
geposted Sat 28 Mar 20 @ 2:36 pm
Updated to Version 2.0

Changelog:

Pad Pages can now have 16 pads

A Live button can be set to more than 1 Pads.

Check mark next to a Live button is now just an indicator if used in any Pad. To remove from Page, right-click on the Pad.

Added MIDI Mapping mode for 64Pads controllers (like AKAI APC Mini , LaunchPad series)

Ability to load/save Project

Pads Page mode :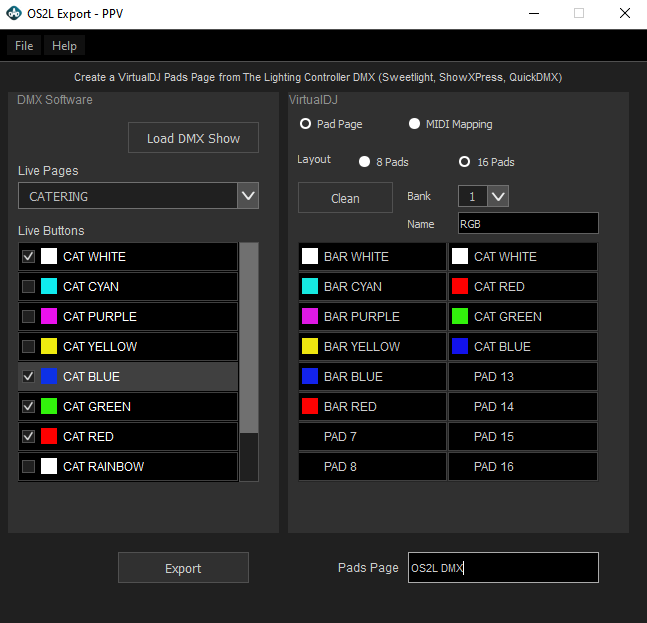 MIDI Mapping mode: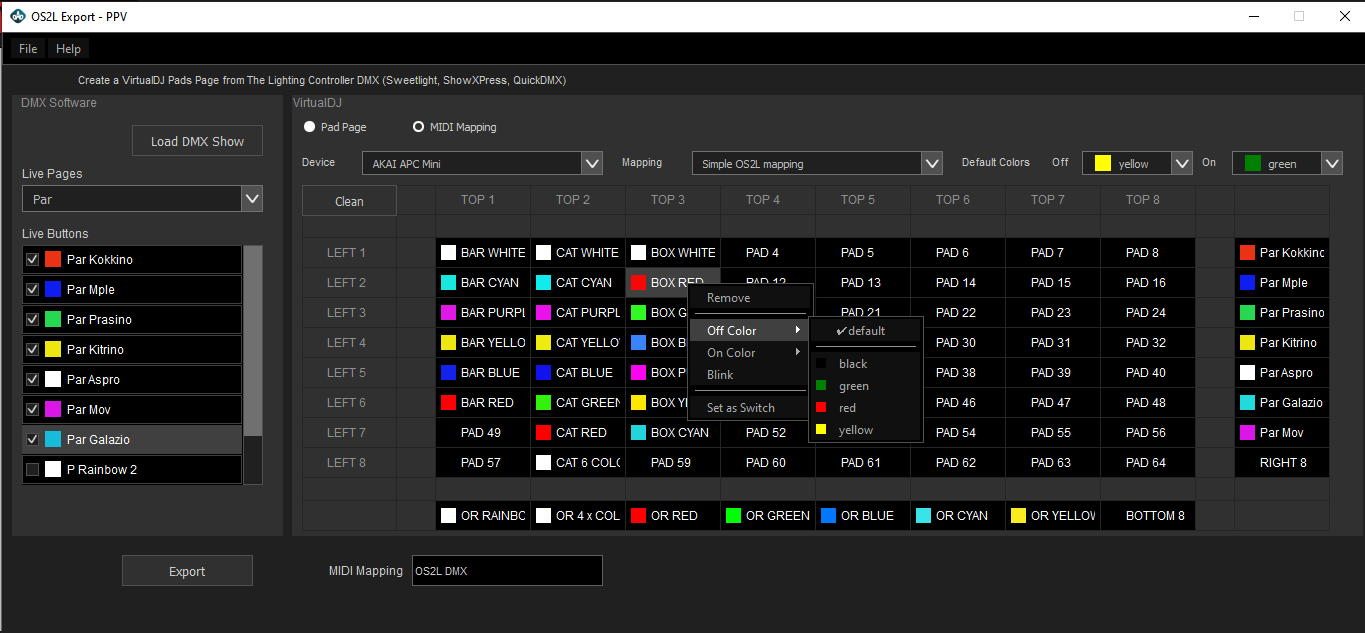 How the new Mapping mode works :

You select one of the supported 64 Pads devices and its buttons/pads layout will appear below.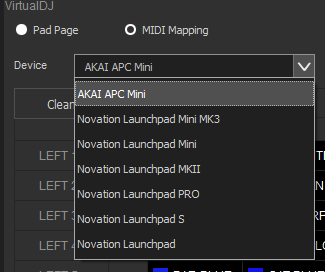 Drag n drop Live Buttons to any of the available Pads/buttons.

You can right click (multi-selection works as well) and Remove, select a specific On/Off color, set to Blink or not, or set as Switch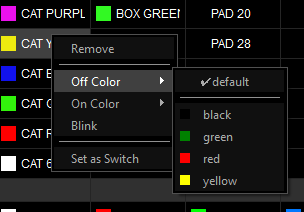 Choose if you want to create a mapping with just OS2L actions (OS2L Mapping choice), or based on the Default (factory) or any other Custom mapping.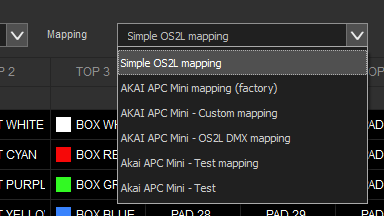 When a Device mapping is chosen (instead of the basic OS2L), you can set a Pad as Switch (with right-click),. The Switch button will toggle between the OS2L mode and the functionality the mapper was offering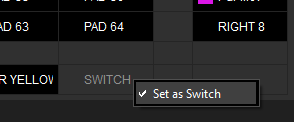 About Colors:
If the device has full RGB Leds for the Pads (such as LaunchPad MK2), you will get a text "Device has RGB Leds"



which means that if the Live button has e.g. Red color, by default the controller Pad Led will be full red when Live button is active and dark red (40% dimmed) when not.
In this case you can still choose a different color for both On/Off states from the RGB Color Picker, or even set to Blink (when active) between on/off color




If the device doesn't offer RGB Leds for the Pads (e.g. Launchpad S) , you will see the available on/off colors and you can choose which ones will be used for all Pads , except the ones that you explicitly choose different ones (with Right-click on Pads).



---
geposted Sat 28 Mar 20 @ 2:44 pm
Did you notice its classified as "Language" instead of "tool" and won't appear in VDJ because of no OS/Arch (not Available on: "PC" button but old "Windows download" button)

For next update may be fine to also import from QLC+ if possible :)



---
geposted Thu 09 Apr 20 @ 9:42 pm
Appears as Language (a glitch that will be fixed soon), but it's a "Tool" so wont be visible in VDJ and you have to download from website. You do get the Download button here , right ? https://www.virtualdj.com/plugins/index.html?addonid=81092

About QLC, i took a look of their OS2L implementation and it's a bit weird and complicated to port but will contact them and see what we can do about that. On top of that, it seems that QLC have not yet implemented OS2L feedback, so even if you get a Paps page or a VDJ Mapping, you will not be able to see the status of the triggered scenes within VDJ.
---
geposted Thu 09 Apr 20 @ 9:54 pm
---
geposted Sat 11 Apr 20 @ 11:17 am
does it also work with the freestyler program?
---
geposted Wed 06 Jan 21 @ 3:50 am
I have the button transferred from DMX ShowXpress to VDJ but when I click it nothing happens. I have ShowXpress open with DMX enabled and also tried with ShowXpress open and DMX disabled. What am I missing?
---
geposted Wed 04 Aug 21 @ 10:20 pm
This is awesome btw! thank you
---
geposted Sat 07 Aug 21 @ 11:32 pm
In VDJ settings check the os2l setting is "yes"
---
geposted Sun 08 Aug 21 @ 8:56 am