Forum: General Discussion
Topic: I'm desperate for some help pls..VDJ V8 + Denon DN-X1800 + PhaseDJ + Windows 11 (DVS)
Hi, I've tried to configure my DN-X1700 to use VDJ8 but no matter what I do, I just don't get sound on my mixer.

I'm using windows 11 64Bits and PhaseDJ, I think the Phase Part is working fine and I am able to control the playhead etc... but the sound card config has been a nightmare.

For the records, I have set the USB to DVS mode and also started USB B streaming etc.

My DN-X1700 is using the latest firmware and windows 64 driver (official from Denon)

I've attached multiple photos to help understand my current setup/config and all what I am getting on VDJ.

Everything seems to be working fine except that I am NOT getting any sound on any mixer channels no matter what I do.

At some point, I was thinking that it could be an issue with the Sound card itself, but it's not the case as I tried it on REKORDBOX with a single channel 1/2 and it worked.

I'm desperate to keep my DN-X1700 and this is my last resort... :( Please help...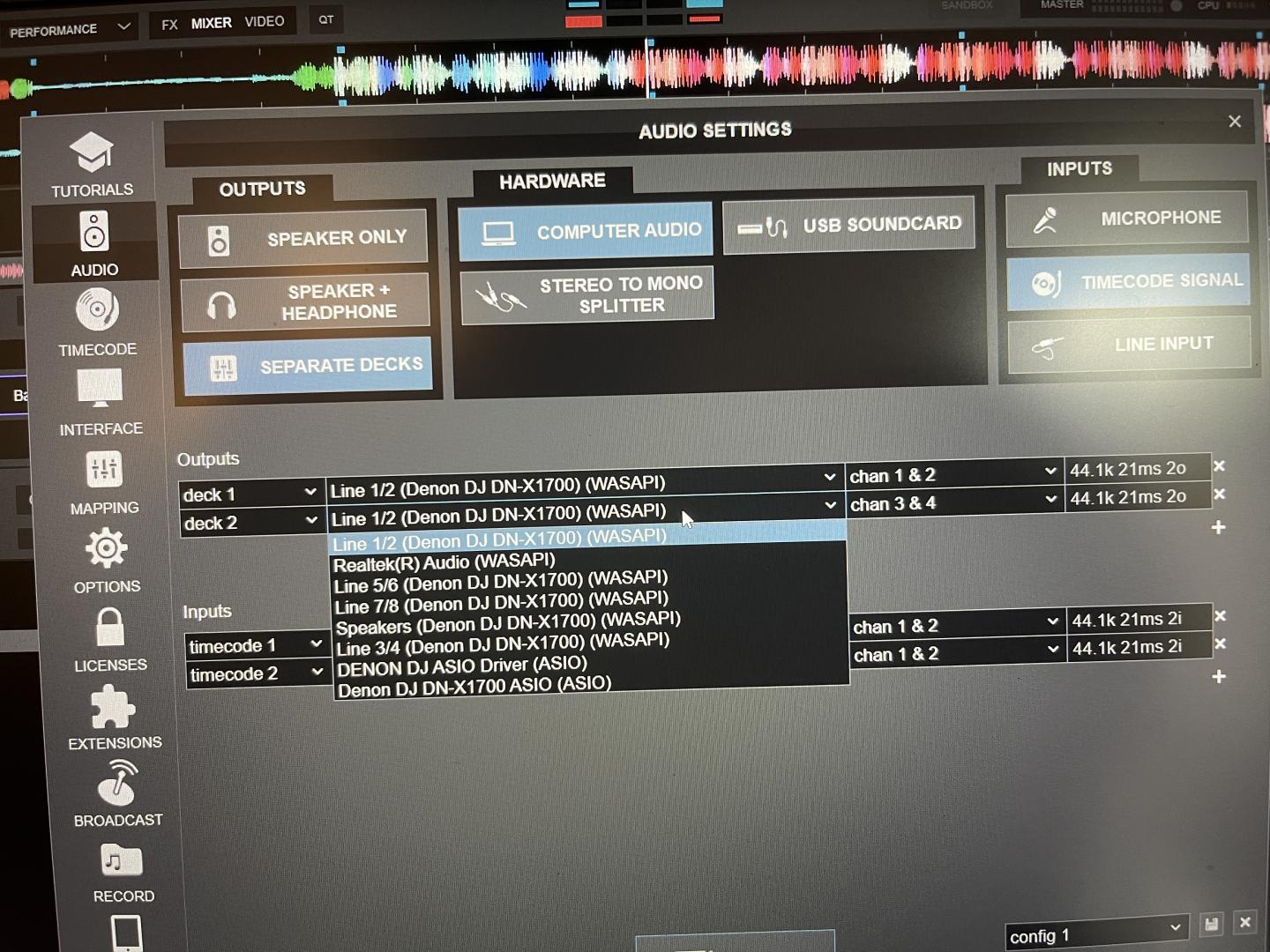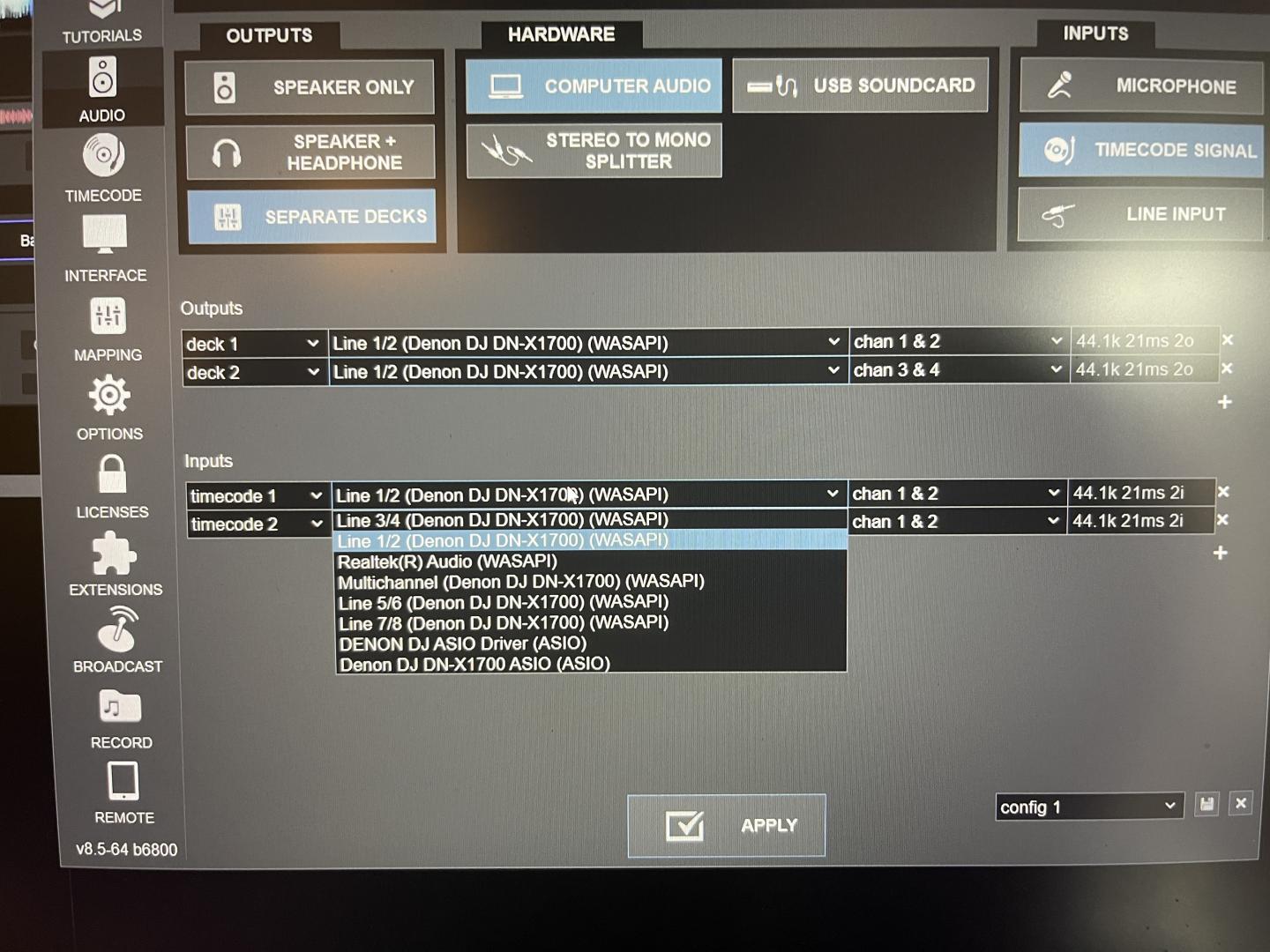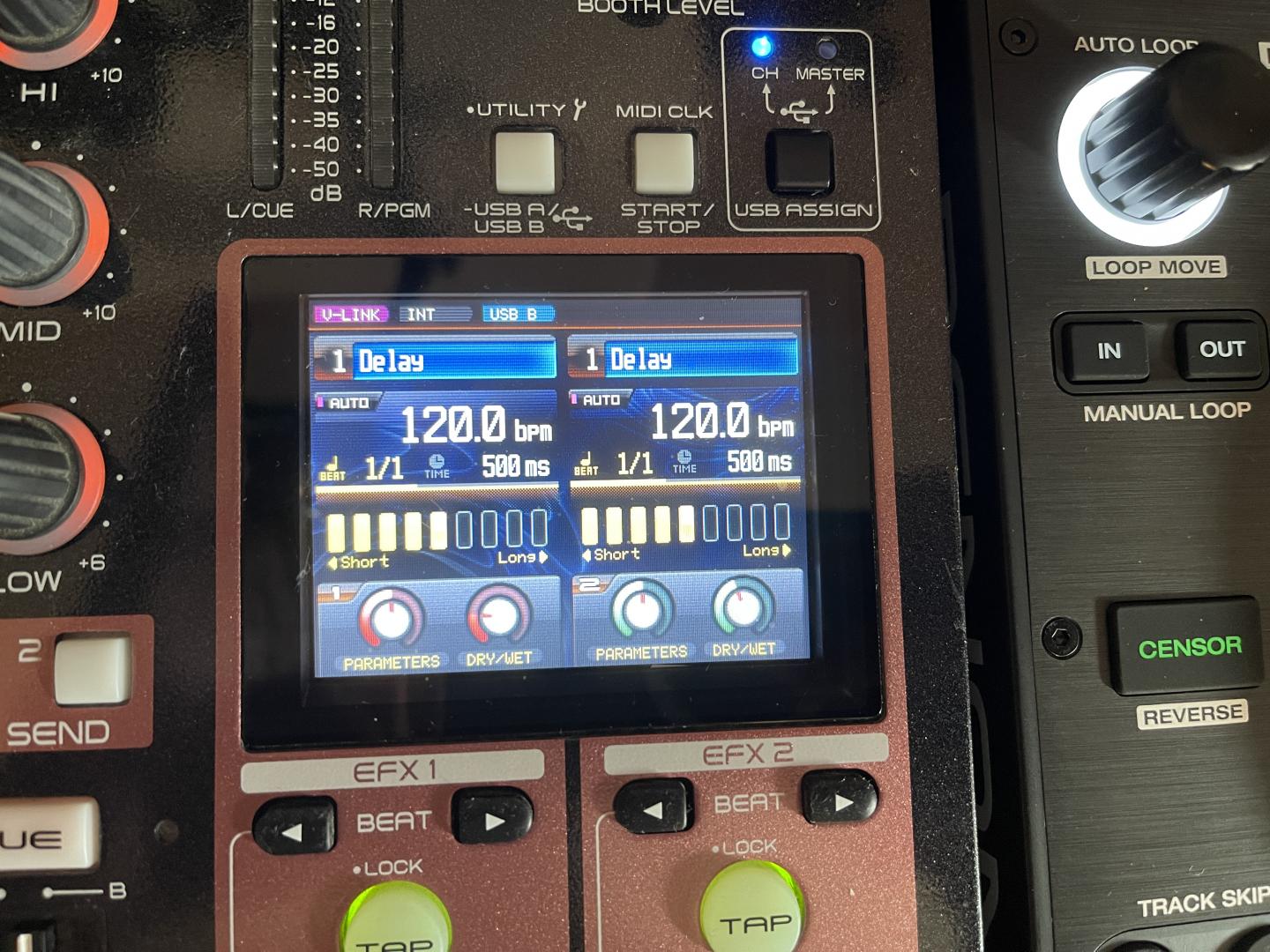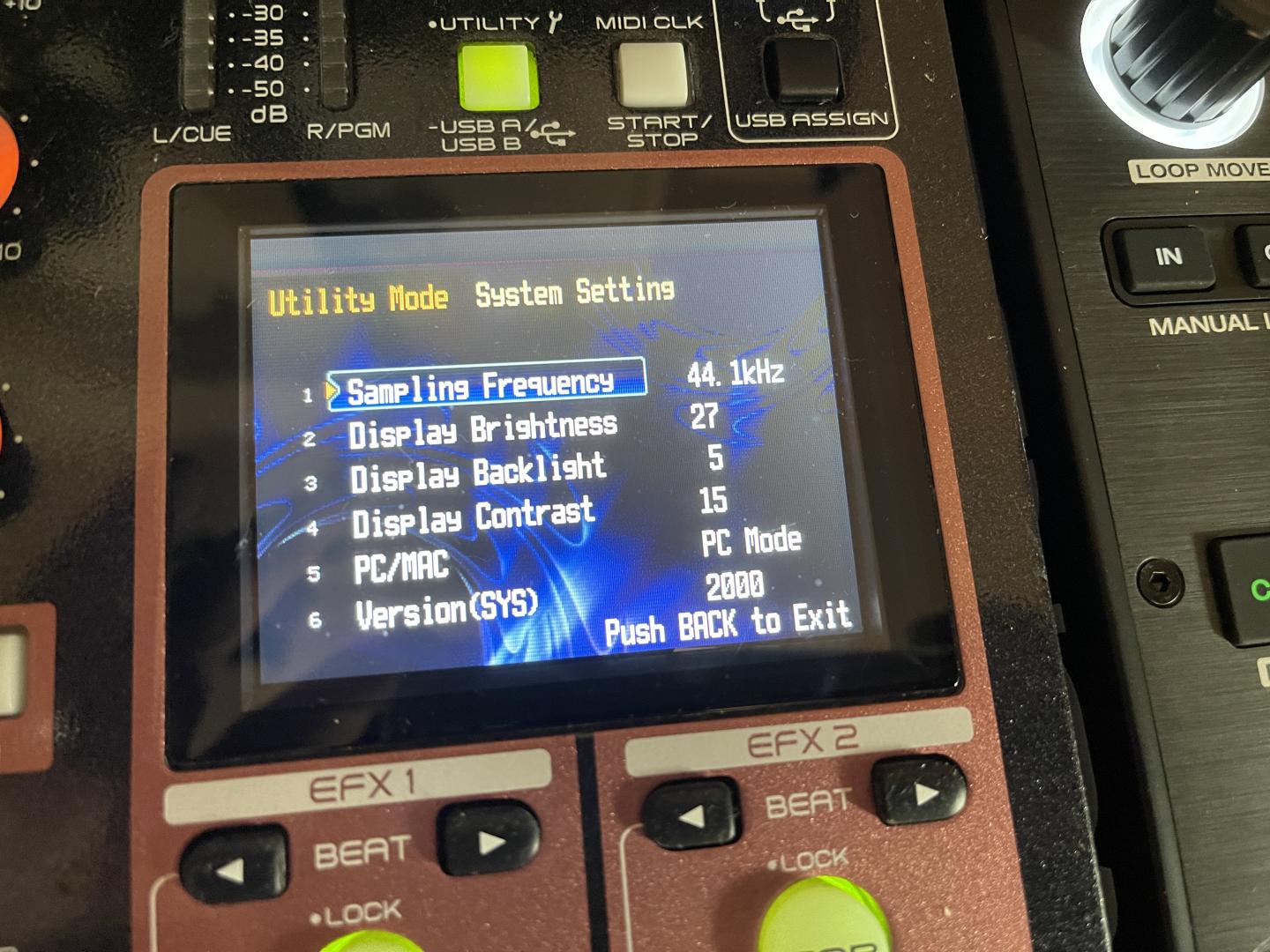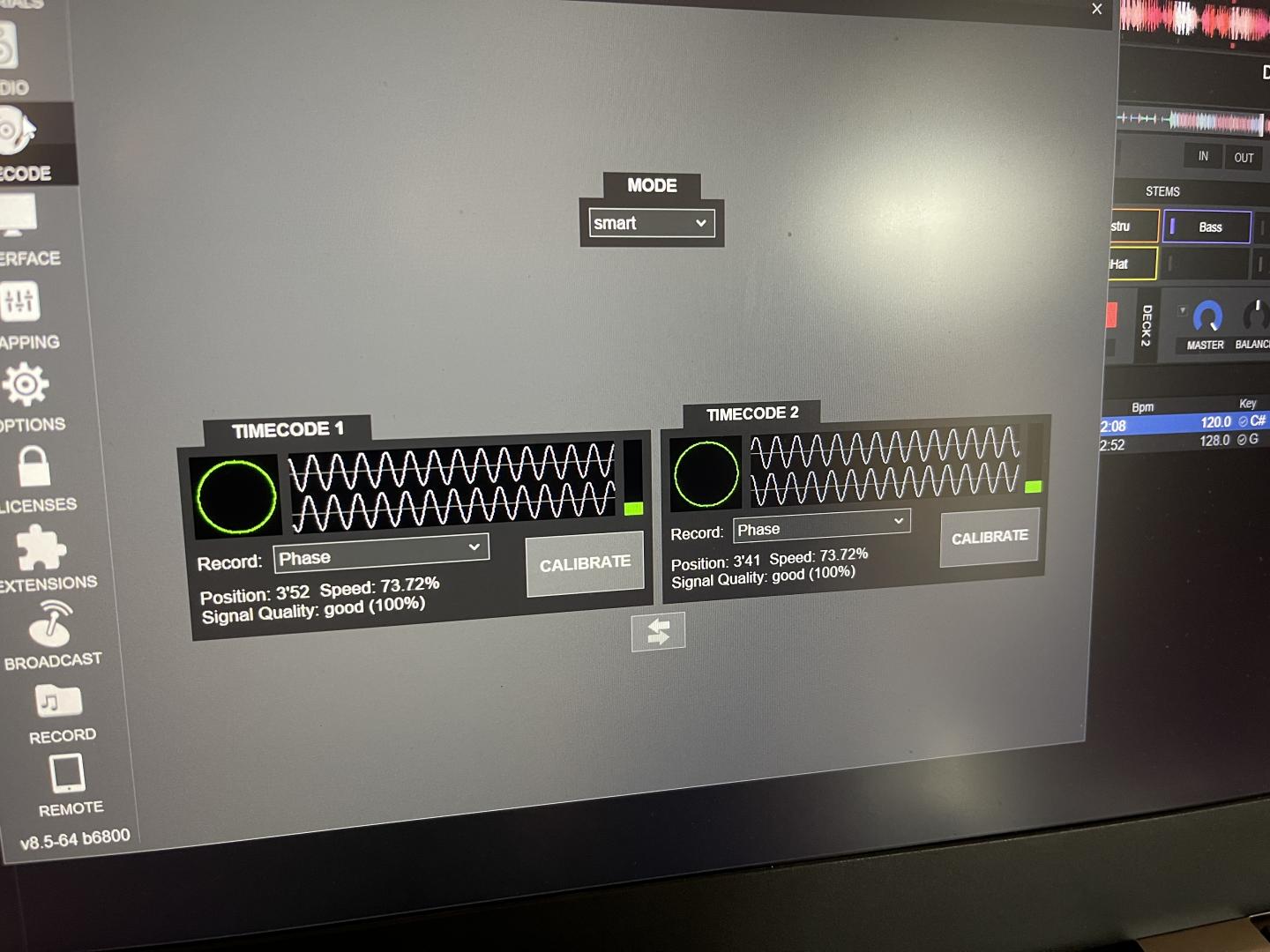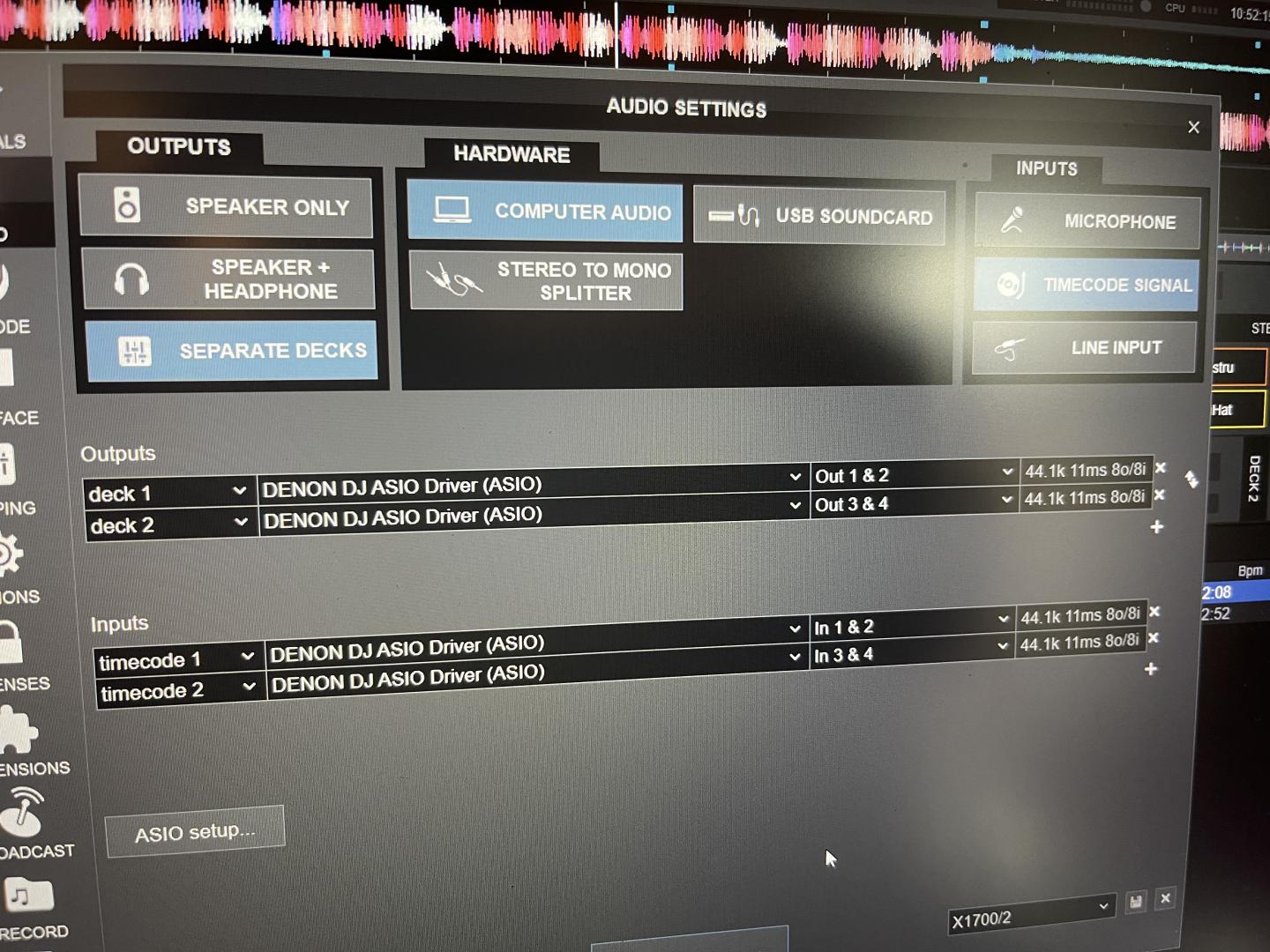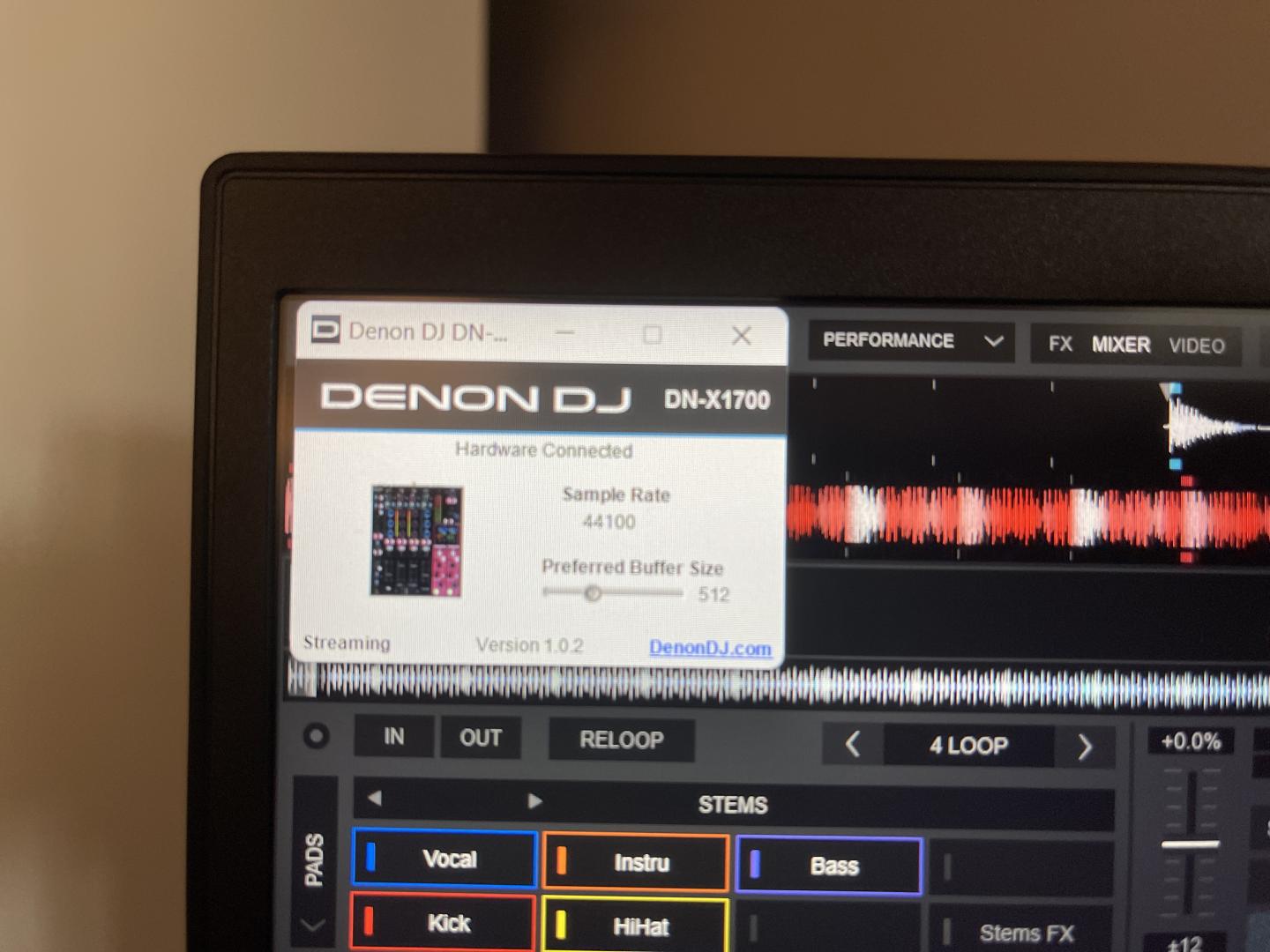 ---
geposted Sun 16 Jan 22 @ 11:04 am
First make sure Windows are not using the mixer soundcard as their default playback and/or recording device.
Then use the ASIO configuration
---
geposted Sun 16 Jan 22 @ 12:14 pm
Hi, I just done that (making sure windows isn't using the sound card as default... this was probably one of the issues...) I made sure windows now uses its own internal card...

Could you please clarify what do you mean by ASIO... there are multiple choices with ASIO... none of them seems to be doing the trick :(
---
geposted Sun 16 Jan 22 @ 11:23 pm
---
geposted Sun 16 Jan 22 @ 11:40 pm
Just did and no sound... :(
Strange, if I use rekordbox and one of the channels it works... Eg... 1/2...

I'm baffled... do you think it's WIN 11? or possibly a setting on the mixer?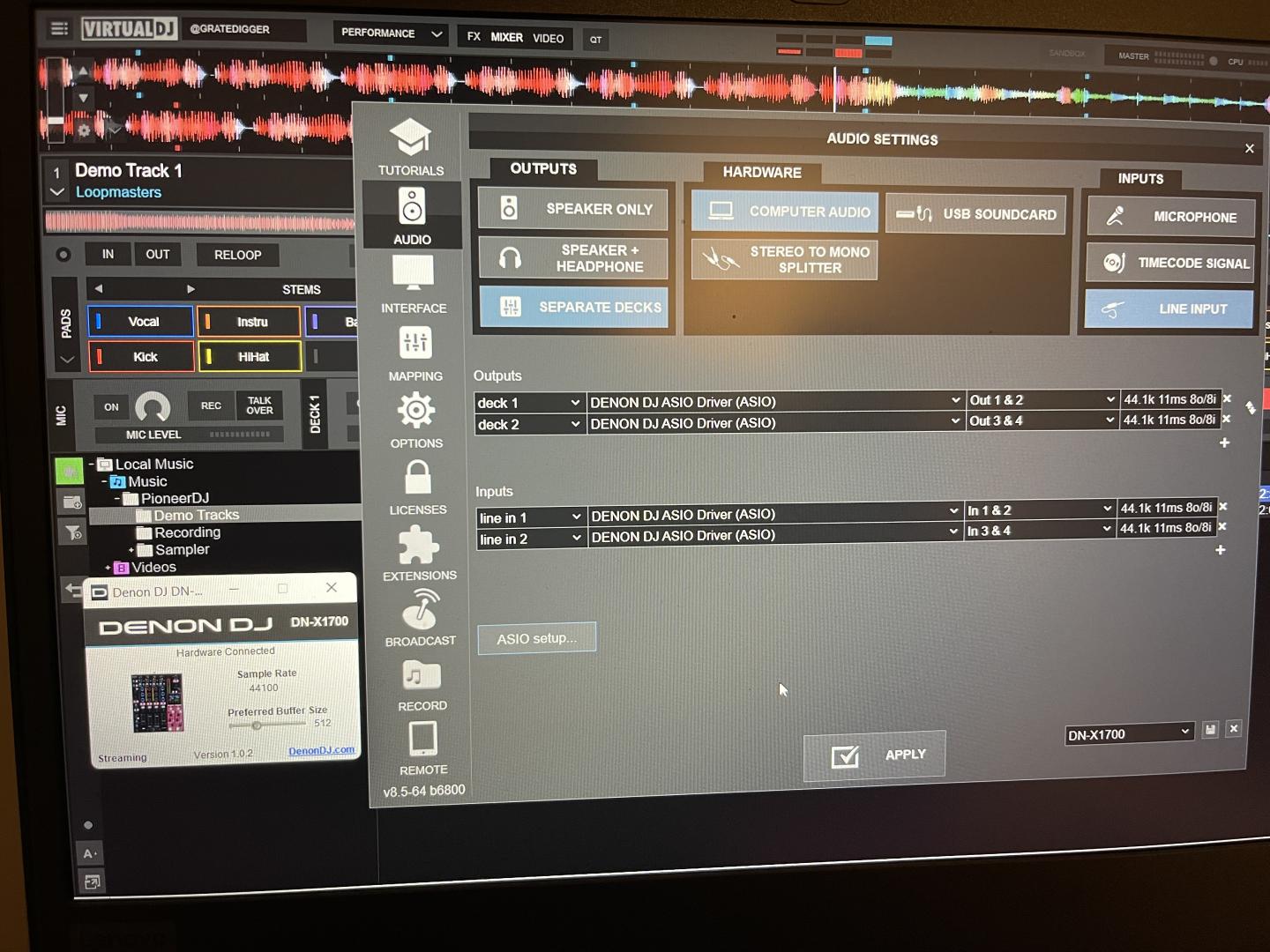 ---
geposted Mon 17 Jan 22 @ 12:15 am
I'm starting to think it's a VDJ issue, it works without issue with Rekordbox and Traktor, it works even without having to change the settings, it picks the mixer and everything is working including DVS.

Is there anything I need to do on VDJ specifically to get this working? Or is it not supported?

R
---
geposted Mon 17 Jan 22 @ 12:59 am
---
geposted Mon 17 Jan 22 @ 1:17 am


Hello and thanks for helping out... but how's that different from the above?

It's exactly how I set it up and no sound.

---
geposted Mon 17 Jan 22 @ 2:29 pm
I'm starting to believe this is a VDJ issue as all other softwares are working without a problem.
VDJ is the only one not sending the sound to the mixer, that's extremely weird. Is there a special driver to install for VDJ or something? I keep using it with all sort of equipments never had an issue.

Please advice...

R
---
geposted Mon 17 Jan 22 @ 2:31 pm
i have noticed in all your screenshots the red circled item in this image is not showing.
are you sure your computer is seeing the mixer? or is it just not connected when you take the screenshots?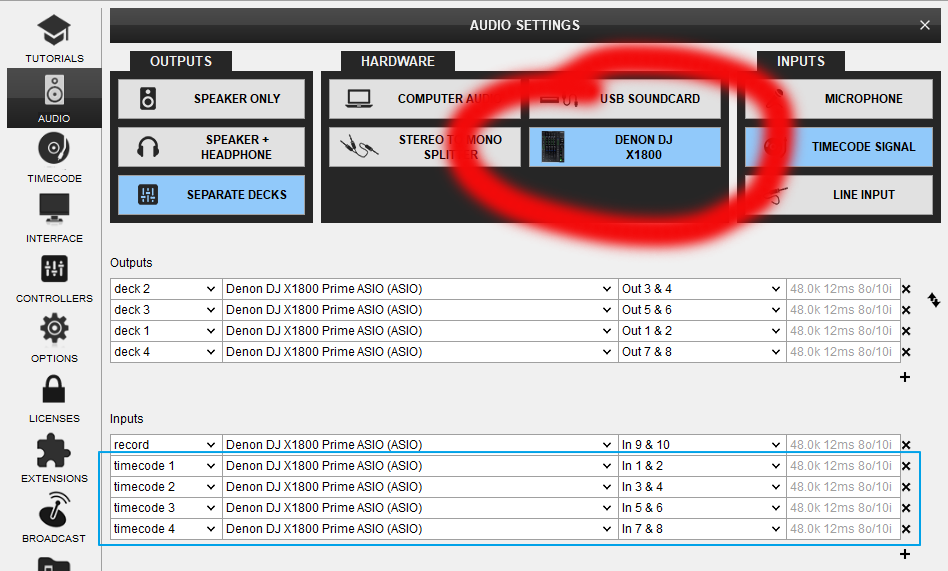 ---
geposted Mon 17 Jan 22 @ 3:24 pm