Hardware
All-in-one
Featured | Pioneer DDJ-SZ
Featured | Pioneer DDJ-ERGO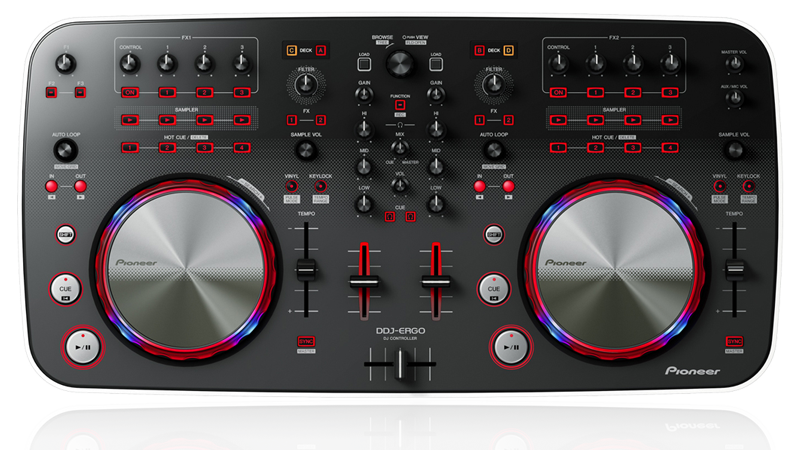 DDJ-ERGO








This ultra-compact controller gives any music enthusiast the ability to make their own unique music mixes. Bundled with the Virtual DJ Limited Edition, the DDJ-ERGO controller enables the DJ to be creative with their music collection as soon as they take the unit out of the box. The stylish controller is designed using contoured edges with black, white and gradient colors and a large 115 mm platter for increased operability. The system also features Pulse Control that illuminates various areas of the controller to assist in the mixing process.
Featured | Pioneer DDJ-WEGO3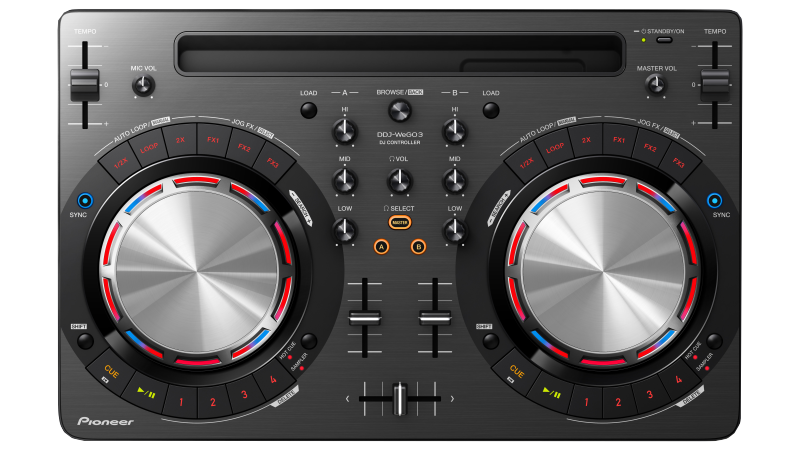 DDJ-WEGO3








The DDJ-WeGO3 gives you unlimited musical choice. Connect to a PC/Mac and mix with the included Virtual DJ 8 Limited Edition. The controller was designed with beginners in mind, with Pulse Control lights to guide you through your performance. Yet it's packed with advanced features that would keep pro-DJs entertained, including Beat Sync, loops and dedicated buttons for sound FX and samples.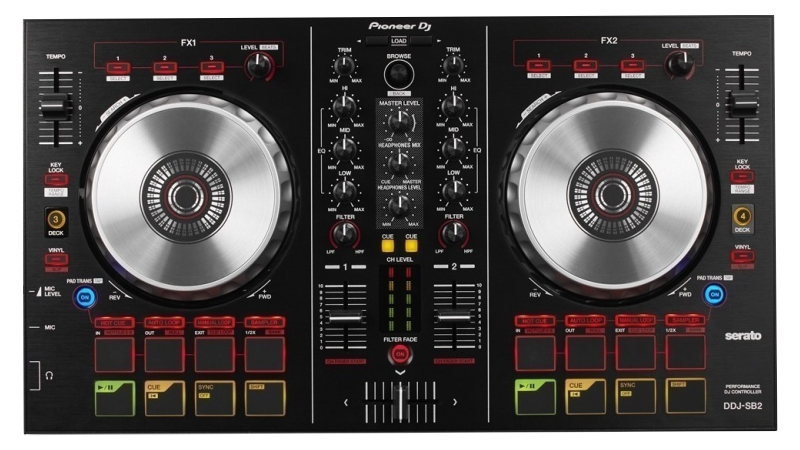 DDJ-SB2








Hitting the decks has never been easier and more intuitive - even for first-time DJs. Not only does it boast all popular features from the DDJ-SB – such as Filter Fade and Performance Pads – but it now boasts features not usually found at this price point, including trim pots, level meters, the Pad Trans beat effect and 4-deck control.
DDJ-SX2










The 4-channel DDJ-SX2 controller builds on the success of its predecessor but inherits two must-have features from the top-flight DDJ-SZ: Performance Pads with multi-coloured cue point LEDs and an on-jog cue countdown. Improved jog wheel latency, making it the scratch DJ's ultimate companion.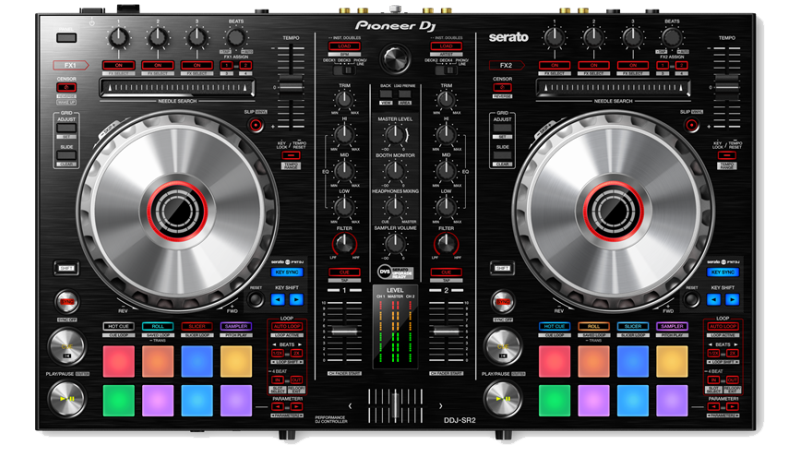 DDJ-SR2










The DDJ-SR2 has dedicated controls allowing you to control the software features with the push of a button. This 2-channel controller takes after Pioneer's professional DJ gear with multicoloured Performance Pads and a spacious layout. Being compact and 18% lighter than the DDJ-SR, the DDJ-SR2 is easy to transport to any gig.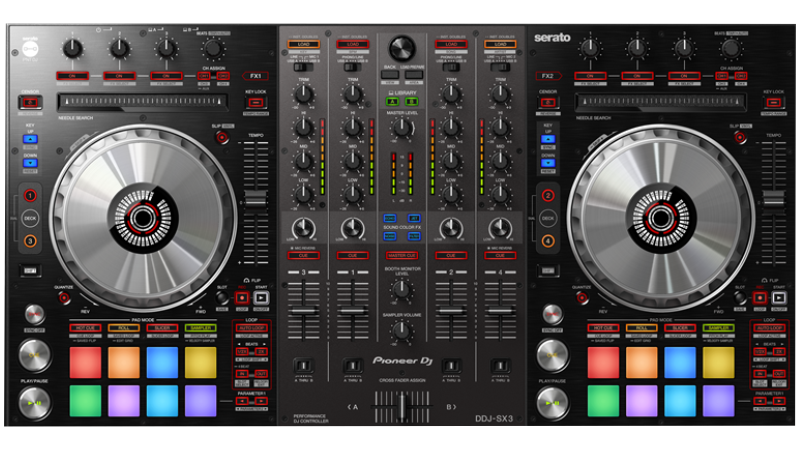 DDJ-SX3











Expanding on the features of our popular DDJ-SX2 controller, the DDJ-SX3 is strong yet portable with a familiar layout and lower latency jog wheels. Loaded with advanced features, this controller is ideal for professional mobile DJs performing at club nights, parties, weddings and corporate events. Collaborate with MCs, rappers or singers by plugging in 3 different microphones at once via the 3 Mic inputs. Connect 2 computers at the same time for easy DJ changeovers via the dual USB ports.
Deck controller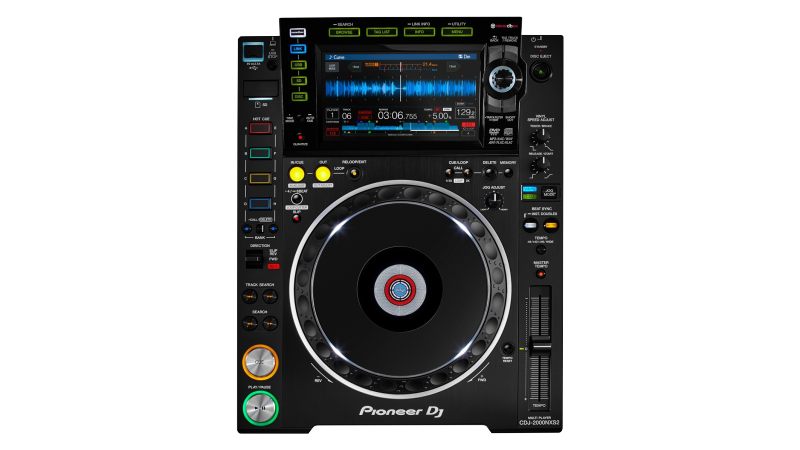 CDJ-2000NXS2





The CDJ-2000NXS2 inherits all the best features from its predecessor – the CDJ-2000NXS – and takes a giant leap forward. We've added a larger, multicolour touch screen with a Qwerty keyboard and search filters to help you select tracks faster. 2 banks of 4 Hot Cues give you more creative freedom, while a 96 kHz/24-bit sound card and support for FLAC/Apple Lossless Audio (ALAC) means you can play with higher resolution formats.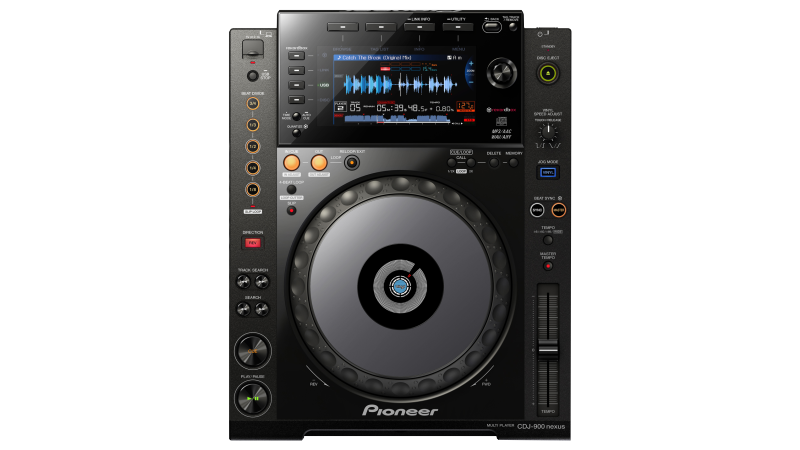 CDJ-900NXS





The CDJ-900NXS builds on the success of its predecessor, the CDJ-900, plus it's packed with new technology including a full colour LCD screen, Beat Divide, four-deck Beat Sync and the ability to play sets from a smartphone. The CDJ-900NXS boasts a high resolution screen, giving DJs a quick and instant view of the Wave Display and Wave Zoom and the ability to view and edit rekordbox beatgrids.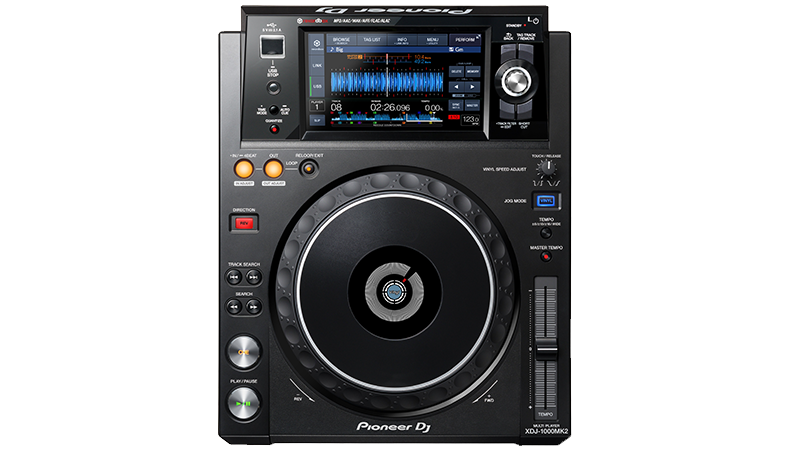 XDJ-1000MK2





Based on its predecessor, the XDJ-1000MK2 improves usability through enhanced track browsing and support for high-resolution FLAC and ALAC audio files. It inherits the large jog wheel and 7-inch, full-colour touch screen from the CDJ-2000NXS2, as well as features such as 8 Hot Cues and Quantize.
Club Mixers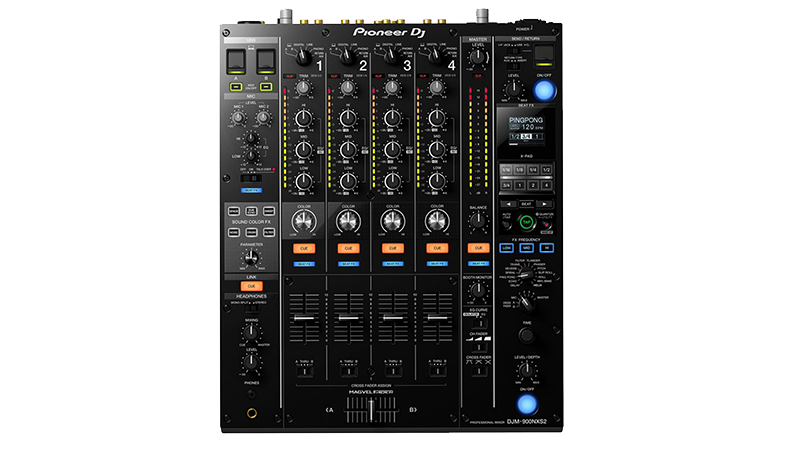 DJM-900NXS






The DJM-900NXS is delivering excellent connectivity and performance features to make it the centrepiece of any professional DJ setup. Built to stand up to the rigours of professional use. Advanced mixer that can act as both a stand-alone mixer and as a MIDI mixer controlling VirtualDJ's own internal mixer.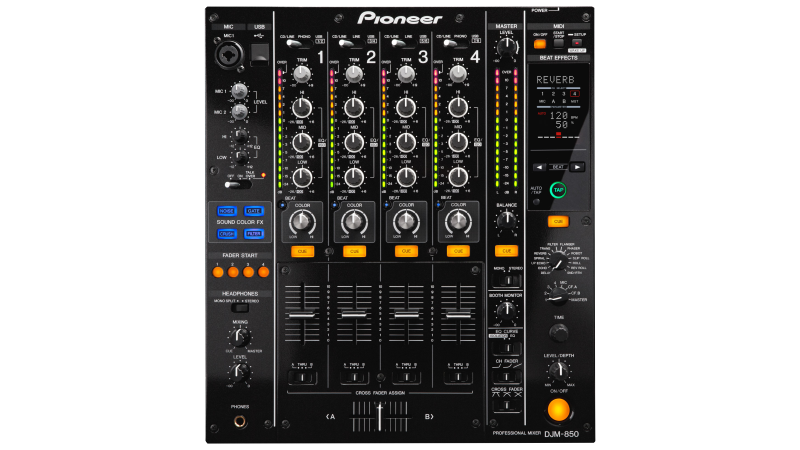 DJM-850






The DJM-850 combines future-proof technology with all your favourite features. Primed and ready for you to plug and play with software on your PC/laptop, it boasts studio-quality FX for endless creative possibilities and an unrivalled DJing experience. The mixer's Beat Colour FX uses side-chaining to add another layer of manipulation to the Sound Colour FX. An integrated, high-performance, 4-stereo-channel sound card and simultaneous input and output ensures there is no deterioration of sound quality. Plus 3 sampling rates enable music recording, production and DJing.
Addon Units (FX,Pads,..)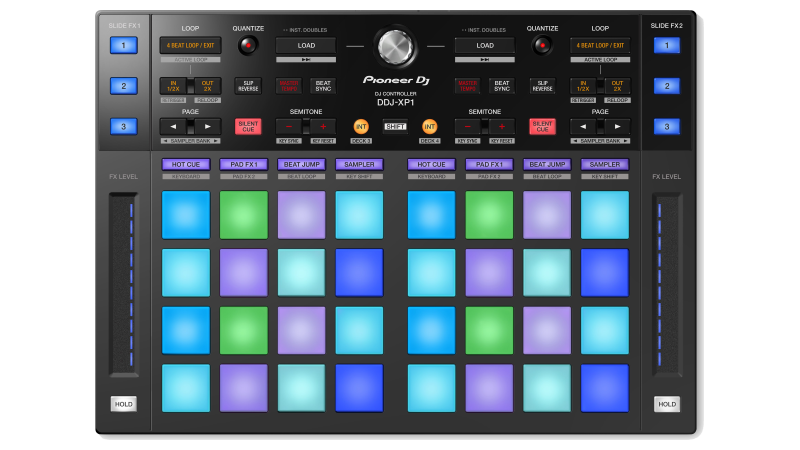 DDJ-XP1




Whether you use turntables, multi-players or external devices, the DDJ-XP1 will bring a whole new sphere of creative possibilities to your DJ performances. This robust add-on controller with intuitive layout and 32 performance pads is designed to get the most out of your software. So add the DDJ-XP1 to your setup and enjoy tactile control over Hot Cues, Pad FX, Beat Jump, Sampler and Loop modes.