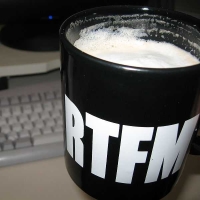 I've been a Disc Jockey and concert organizer for years, in various clubs in the province of Ferrara (Italy). See http://www.facebook.com/vostok1org
For some years I had hosted my own radio show on Radio Rete Alfa - http://www.retealfa.it

In 2006 some Italian DJ friends and I founded a web portal called Digital Jockey, where I'm Admin and Official products tester. The website and its forum have more than 10000 DJs registered and cooperate with Italy's main DJ association (AID) founded in 1971 by Renzo Arbore and Gianni Naso. See http://www.digitaljockey.it
[ENG] M-Audio Xponent and Virtual DJ 5 setup
Thu 21 Feb 08 @ 2:11 pm
The ASIO native driver have some distortions issue after 30-40 minutes of use in some computers but in some other computers is ok, you can test it to have low latency like 128, 256 or normal like 512 or 1024
From Windows Control panel open M-Audio Xponent driver setup and select latency @ 1024 for example
In Virtual DJ set the audio card in this mode
----------------------------------------------------
SafeMode & Overclock enable/disable it change in any different computer, in my computer only with Overclock enabled sound is ok.
Select Bank A on midi selector channel
And don't forgot to enable the controller!
An advanced mapper is available into the External Tool page (only for PRO user)
http://www.virtualdj.com/addons/tools.html
, follow the instruction inside the zip file to know how to install it.