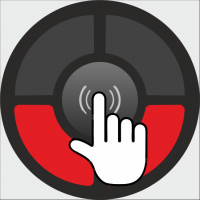 Atomix Productions employee directing Hardware Integration Department.

My name is Babis Rigopoulos and live in sunny Greece with my wife and son. I studied Electrical Engineering at the EMP University of Athens. An amateur dj and i intend to keep it this way. I love music, as we all do, but its hard to find the place to play the music i like. Requests is my nightmare.



Wed 12 May 10 @ 5:25 pm
One of my latest creations for VirtualDJ ver 6.08
All the basic funtions are here, little sqeezed to leave a large browser.
Description:
Really convinient if you use controller and mixer, so all you need is actually the informations.
Available resolutions 1280X800 & 1440X900.
2 different colours (orange & blue)
Update Ver 2.0
---------------------
1. Added Deck Frames selectors
2. 3 different colors for textzones. Choose what you like.
3. New icons for browser
4. Added Video pannels for decks and 3 mixer pannels Suitable for audio and video mixing now.
5. Few color corrections
6. Minor bug fixed
Update ver 3.0
---------------------
1. Dark color version added
2. New resolutions added (1280x1024 & 1366x768)
3. TC Quality indicator added
4. New highlighted Deck Selectors
5. New aluminium round faders for EQ, vol, gain etc
6. Fx and Loops now blink to view better
7. Graphic bugs fixed
8. Some minor corrections
orange version 2.0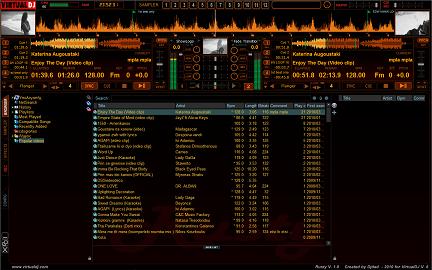 Rusty dark ver 3.0

Rusty blue ver 3.0
Download link
http://www.virtualdj.com/addons/11133/Rusty.html
For more informations visit the Rusty topic
http://www.virtualdj.com/forums/126467/Virtual_DJ_Skins/New_skin_in_progress_Rusty_V_3_0_(Ready_for_download_now).html
Enjoy !