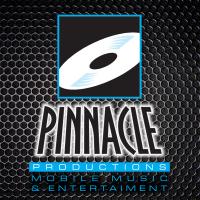 My name is Chris, I own a dj/production company in Sioux Falls SD. We were founded in 2002 in Dell Rapids SD and moved to our current location in Sioux Falls about 2 years ago.

We're currently doing approx 25-30 shows a week and are able to do events of any size including street dances, full production for bands, corporate events and trade shows, karaoke, school dances and of course a few lucky venues in the area where our dj's spin.

I've been in the business for about 15 years total and have just started learning the basics of...