Add-On
Clear search filter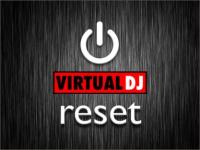 Removes VirtualDJ legacy entries from Windows registry (ver 7 or older). VirtualDJ 8 (and later) settings are stored in separate settings file in Documents>VirtualDJ and are not affected. Delete that file instead to reset settings in VirtualDJ 8 or later.
Last update: Thu 10 Dec 15 @ 3:51 pm
Stats
Comments
A small tool for windows that calculates the value you need to enter on "ignoreDrives" setting in VirtualDj 8 in order to ignore the database of those drive(s)
Last update: Thu 16 Jul 15 @ 3:33 am
Stats
Comments
VDJ-8 - Backup and Restore

LE&PLUS&PRO
A very simple effective tool to back-up/delete/update your profiles - great if you DJ at different venues.
Last update: Fri 06 Feb 15 @ 12:40 am
Stats
Comments