Forum: VirtualDJ Technical Support
Topic: Issue with Balance control performing equalization instead of left-right stereo channel adjustment
Hello, I use the last version of VDJ and Hercules RMX Console. Since this morning, surprisingly, for an unknown reason, my Stereo Balance does NOT work any longer to adjust the left & right channel BUT
it changes the equalization of the music and I cannot hear the voice of the singer any longer when I adjust the balance to the middle ! STRANGE... any idea to solve this issue ?
---
geposted Wed 07 Apr 21 @ 3:11 pm
Not sure what the "Balance" knob is mapped as...
But as far as the EQ and vocals goes, you probably set the EQ mode to stems? (new feature in VirtualDJ 2021, where you can remove vocals only etc)

Click the small arrow at top of the EQ section (in default skin) to change EQ behaviour
https://virtualdj.com/manuals/virtualdj/interface/mixer/audio.html#eqmode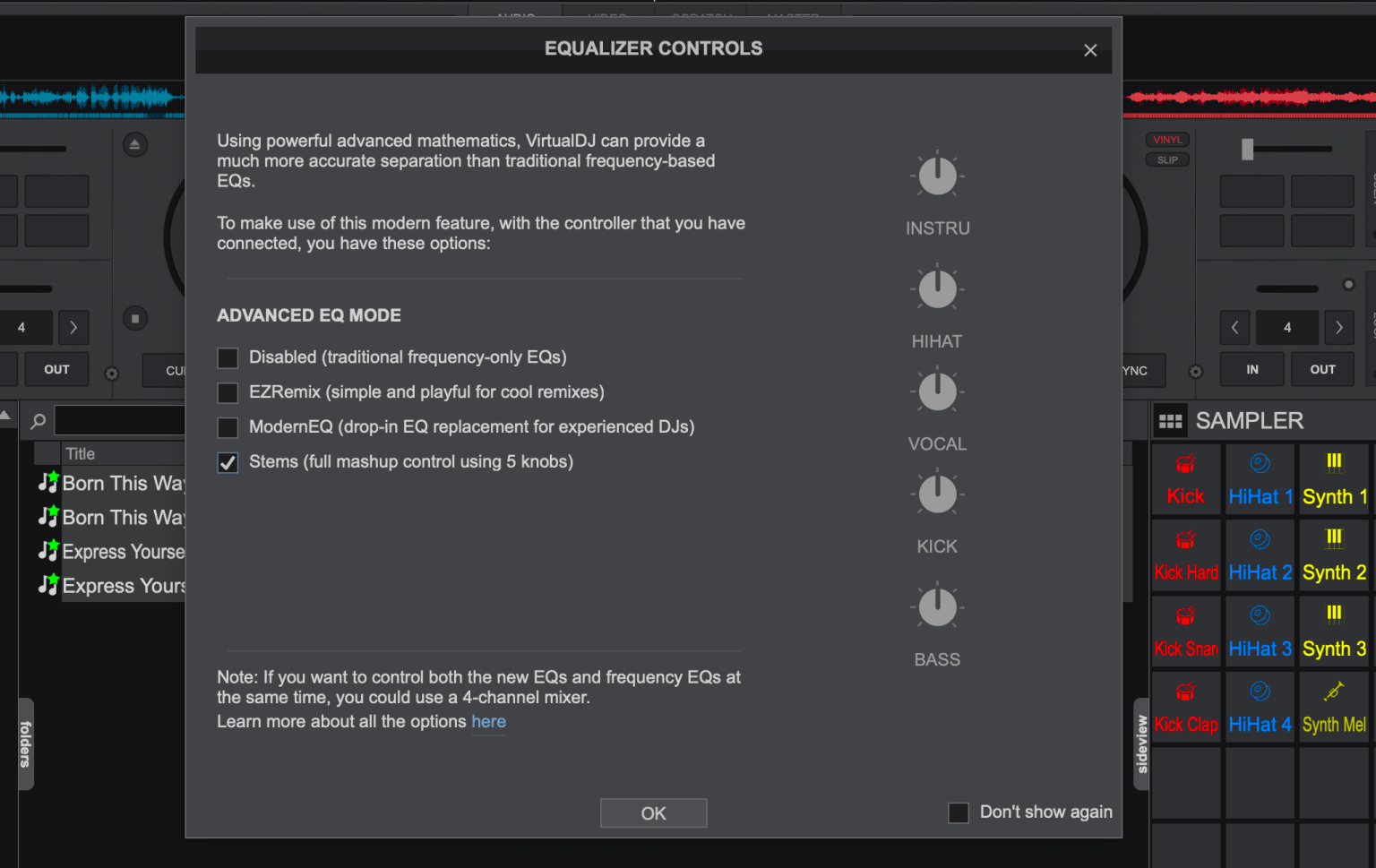 ---
geposted Wed 07 Apr 21 @ 3:17 pm
THANKS ! I have the panel configured as follows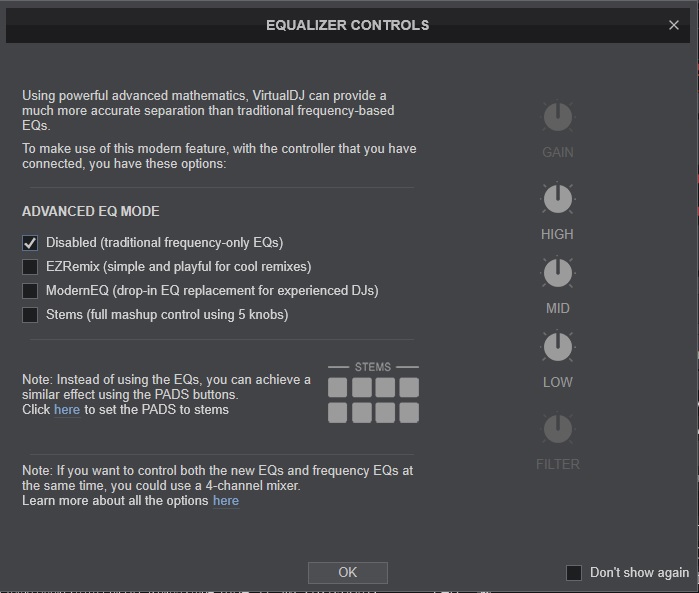 So I should not be annoyed by such type of Equalization, and even less with the Balance Button
Still STRANGE :-(
---
geposted Wed 07 Apr 21 @ 3:48 pm
Where do you change the balance exactly?
Balance or effects should not be related by the stems settings.
---
geposted Wed 07 Apr 21 @ 4:00 pm
Indeed, it should not ! BUT it is working fine now. I did activate the Equalizer and then I did de-activate again and it started to work fine again. VERY STRANGE but this case is closed ! :-)
Thank you all for the help
---
geposted Wed 07 Apr 21 @ 6:09 pm