shadertoy
Among the new functionalities of VirtualDJ 2018, is the possibility to use visualization shaders from
Shadertoy
. Using shaders in the
video output
is a nice way to play audio tracks when you may not have a video available for that particular track, or to lay it over top of a video that may have some questionable content that may not be suitable for your audience.
---
Select the VIDEO

Mixer

panel in VirtualDJ

Go to Video Source


Select Shader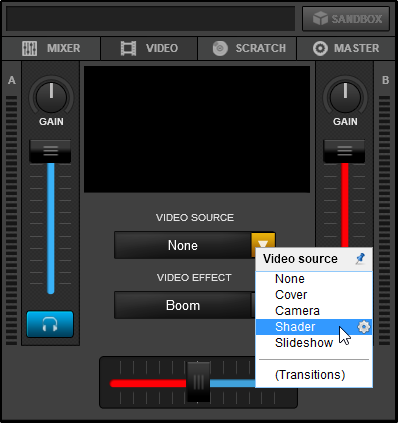 Select the gear icon beside Shader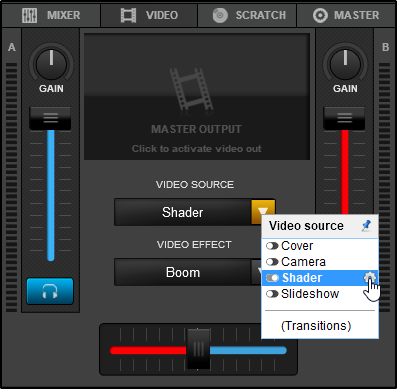 Select your Shader of choice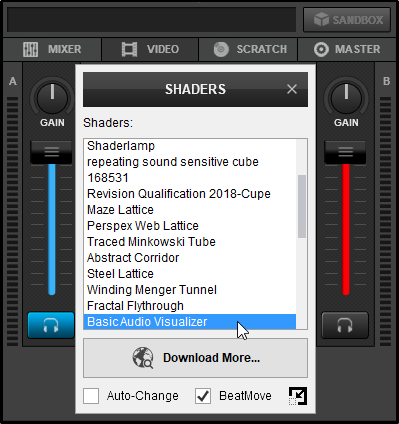 If the external video window isn't open, activate it by clicking on the Shader Video Source button. If the external video window is open the Shader will open automatically. Select the Shader toggle to the left to turn it off and on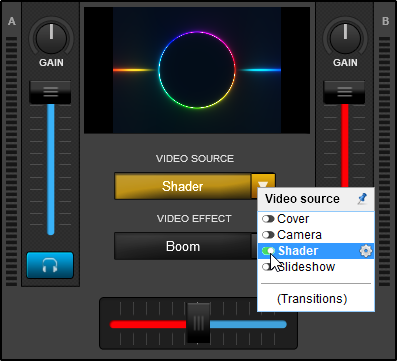 Installing New Shaders



Visit the ShaderToy website and find a shader that you'd like to use. Click on the Shader and copy it's URL
(please make sure the shader author has allowed the use of their shader outside Shadertoy and in commercial setting when applicable)




Click on the Video Source drop-down and select the Shader gear icon




Click on Download More




Paste the ShaderToy URL into the empty field and click the Add box. It will take a few seconds to download, compile and save the shader.




Once installation is complete, the new Shader will be available in the menu and ready to use



---
With over 20,000 shaders to choose from, of varying qualities, it's hard to find the perfect ones that look good in VirtualDJ and run smoothly.
Here's a short list of interesting shaders:
TunnelsPsychedelicOthers
Need to
add your favorites
?
Post your suggestions in the
Official Shadertoy thread
and we will evaluate and update the list above
---
Wiki HOME