Forum: VirtualDJ Skins


About skins, skin development and communicate with other skin developers.
Topic: MIxTrack Pro 2 Decks - Page: 1
This part of topic is old and might contain outdated or incorrect information

Soon.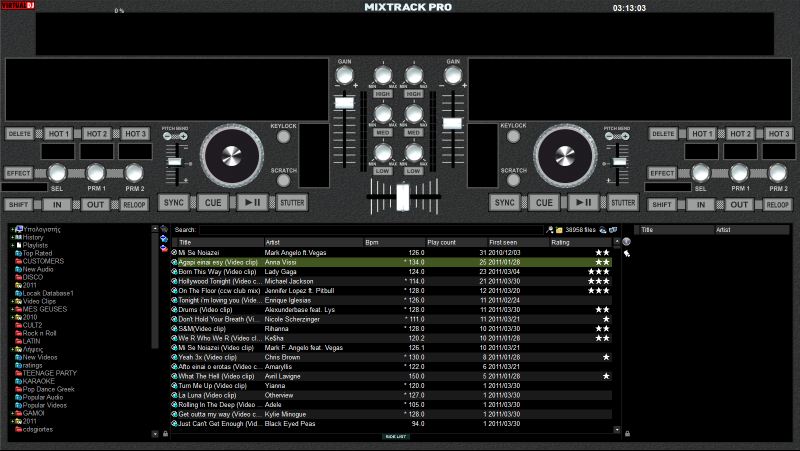 ---
geposted Wed 30 Mar 11 @ 7:21 pm

cool!!!

1366*768 please!!!
---
geposted Thu 31 Mar 11 @ 10:46 am

Looks great!

One request, PLEASE make the track remain time large or as visible as MIXLAB 3.1. There are some really cool skins out there, but my old eyes can't see the remain time. :)
---
geposted Fri 01 Apr 11 @ 12:46 pm

Large enough ??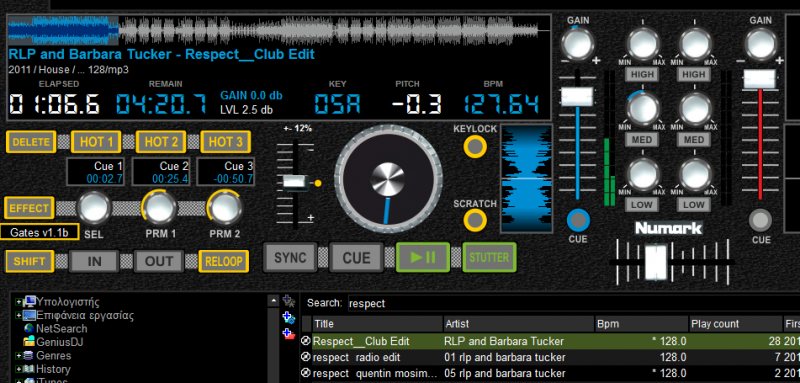 ---
geposted Fri 01 Apr 11 @ 1:40 pm

Awesome!!

Your da man!
---
geposted Fri 01 Apr 11 @ 3:20 pm

almost done...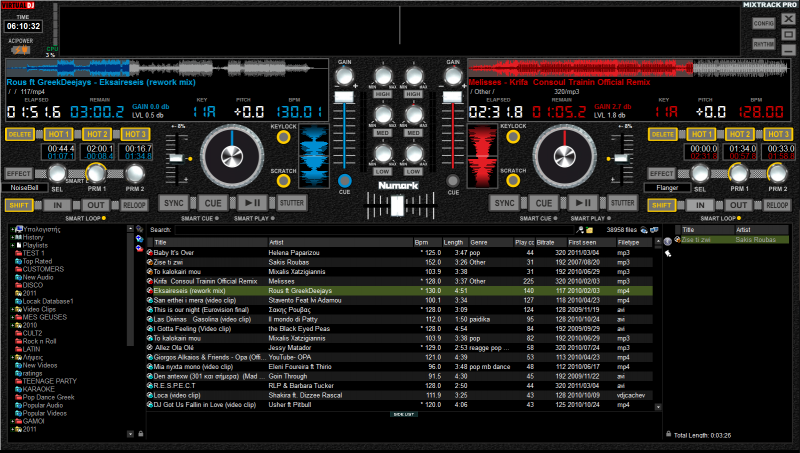 ---
geposted Sat 02 Apr 11 @ 10:12 pm

Ready and uploaded

Numark MIXTRACK PRO ver 1.0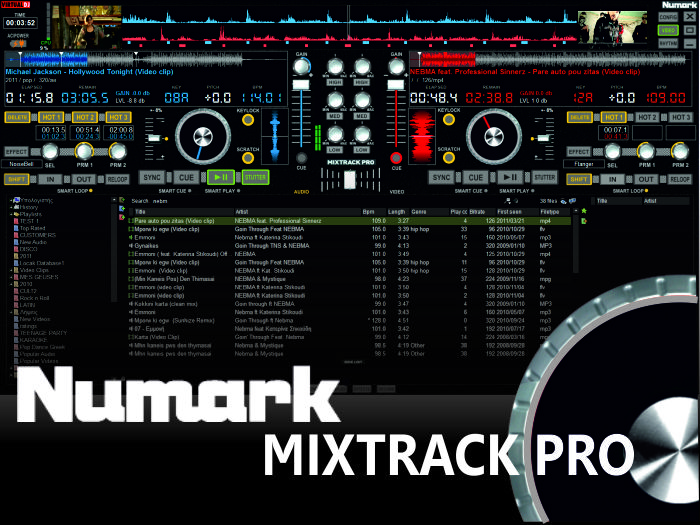 Download Link
http://www.virtualdj.com/addons/12976/MIXTRACK_PRO.html

Resolutions : 1600X900 & 1440X900 & 1366X768

- 2 decks
- Video support
- Automix next track infos displayed on deck
- Battery Status indicator (requires SBDJ Battery status plugin)
- Record Infos on screen
- 4 different rhythm displays + OFF (for practicing)

The GOOD NEWS is that the skin reflects the controllers, not only with buttons and LEDS (blinking etc) but some panels (Loop & Cues) are changing according to SHIFT LOOP and SHIFT CUE (on EACH deck) without changing the native mapper.

The perfect match !!!

Enjoy your controller !


---
geposted Sun 03 Apr 11 @ 4:39 pm

Fantastic skin! Thanks!
---
geposted Sun 03 Apr 11 @ 4:48 pm

NOOOOOOO, Iv'e been waiting for so long and my screen is 1024x600

BUMMER! :/
---
geposted Mon 04 Apr 11 @ 12:10 pm

great job. very nice and clean. love the big numbers. you have out done yourself again.
GOD bless. playing for his glory,
idj4him
---
geposted Tue 05 Apr 11 @ 7:22 am

Great skin djdad!

I have two questions and please excuse my ignorance if the answers are right in front of me. :)

Is there a button on the skin to unload the deck?

How can I determine what key a song is in? For example, on deck 1 it says 01A, on deck 2 it says 12A. What keys are they?

Thanks for the awesome skin!

Mike
---
geposted Tue 05 Apr 11 @ 12:16 pm

There is no unload button in the skin. I tried to make the skin according to the default mapper. So you nay assign a keyboard shortcut as ..
unload
deck 1 unload
and another one as ,,
deck 2 unload

or just one .. as deck active unload

That's the Key (Numeric). Rightclick to any column header on your browser and select Key(Numeric).
---
geposted Tue 05 Apr 11 @ 12:27 pm

Gotcha.

But what I'm asking is how do I transpose the key. It says 05A but is that Bb# or Gmaj, etc?
---
geposted Tue 05 Apr 11 @ 12:56 pm

The skin will show only the numeric.

YOu can view the numeric in the browser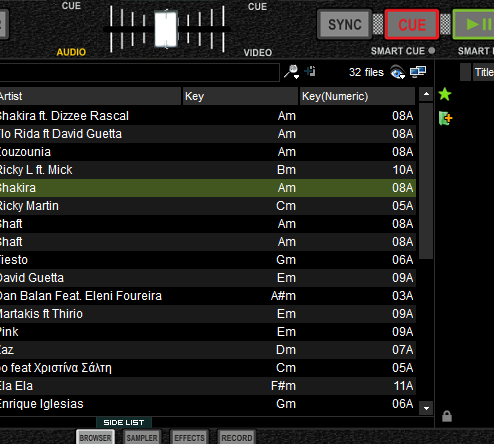 Numeric is easier to view and understand.
---
geposted Tue 05 Apr 11 @ 6:56 pm

nice one "Dad"...huh ..im not getting a picture of it on your download place,its that me?
---
geposted Tue 05 Apr 11 @ 11:10 pm

maybe the skin is not available to you ! heh he just kidding

Maybe you have to update your browser or install some plugin,i dont know. It's a png file. Do you have issues viewing photos on the net generally?
---
geposted Wed 06 Apr 11 @ 7:50 am

not normally but dang thing its doing this now for pics..wierd...
---
geposted Wed 06 Apr 11 @ 9:14 am

THX!!! been seeking for this kind of skin, You build it! Great job. Can't tell you how happy i am with it.
Did i say thanks yet ? hmmm thanks ;)
---
geposted Wed 13 Apr 11 @ 10:10 am

i need skins mixtrack pro
---
geposted Sun 17 Apr 11 @ 3:44 pm