User Manual
ADVANCED DECK CONTROLS

Starter

Layout

Essentials Layout
Pro Layout
The Advanced Deck Controls section includes Pads to trigger commonly used functions such as HotCues or Samples, as well as Effect, and
Loop
controls. These features stay grouped together for ease of access and can be found adjacent to the respective deck that they affect.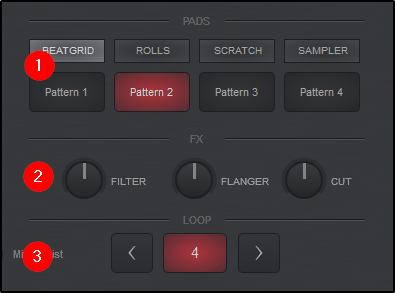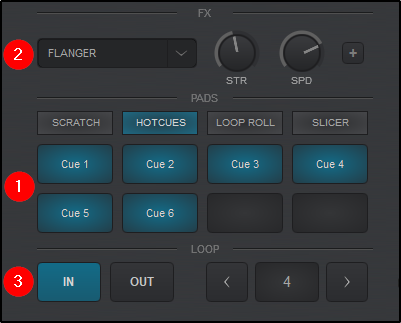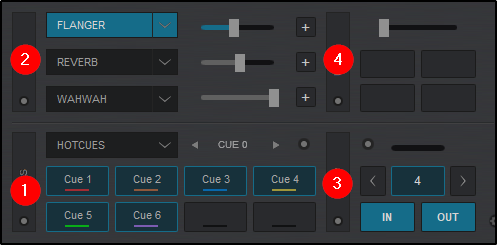 Starter

Layout
Essentials Layout
Pro Layout


PADS. Each Layout offers a Pads section that has a unique look and functionality. Pads are useful to trigger common functions in the software and work especially well when paired with a controller that offers pads.


FX. Effects provide the ability to add additional sound variances to each deck. The complexity and customization of the FX panel changes with each layout.



Loop

. The

Loop

controls of VirtualDJ are as simple as a single press of a button. All layouts offer easy to use looping tools with progressively added complexity as the layout changes.


USER (Pro Layout). The User Control Panel provides Pro Layout users the ability to add additional functionality to the layout such as Custom Buttons, control and monitor Line-In or

Timecode

inputs, or to simply duplicate a common core functionality of the software that requires more real estate on the GUI.

Effekte