User Manual
Folder List
The Folder List offers all of the basic drive and folder elements of your Computer, some dedicated VirtualDJ folders, along with some popular 3rd party software folders. The main folders are compressed for better organization by default. Clicking on the button to the left of any folder will expand it and show it's related sub-folders.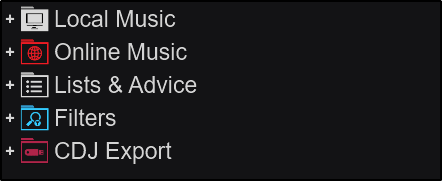 LOCAL MUSIC
These folders are native to the computer you are using so that you can access content from anywhere on your machine: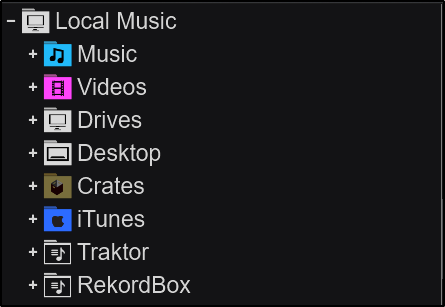 ONLINE MUSIC
These folders provide access to VirtualDJ's Online Music catalogs for professional use, and various other online streaming services for personal use: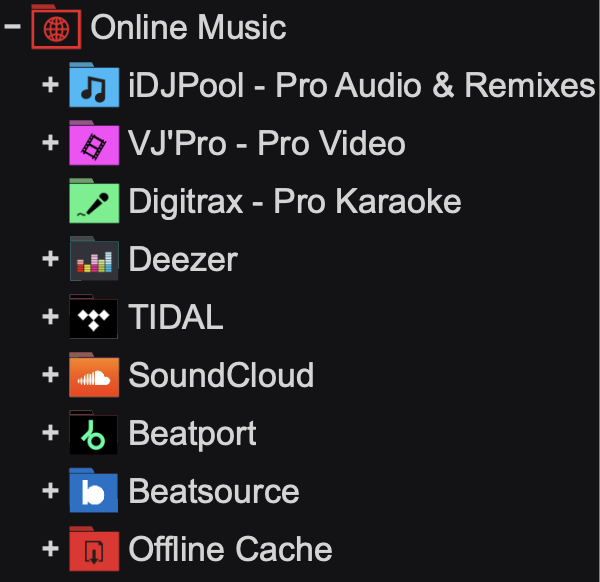 LISTS & ADVICE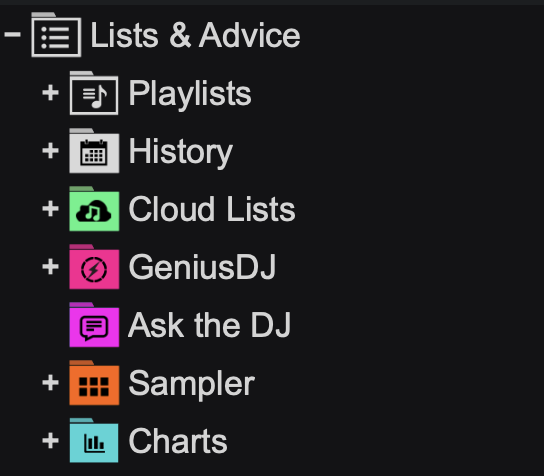 Popular predefined Filter Folders are included by default in order to better search and organize your library:


Compatible Songs

Decades

Duplicates

Genres

Last Played

Most Played

Recently Added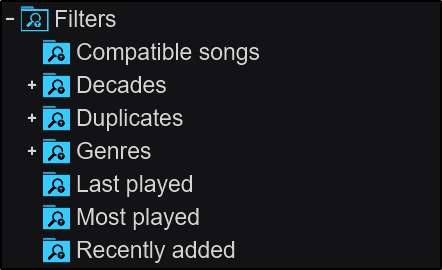 This folder provides the ability to export from VirtualDJ to a flash drive that can be used on CDJs.

This folder provides the ability prepare and save high quality

Stems

.

---
Folders can be re-ordered by dragging and dropping them with your mouse. When a folder is being moved, a red line will appear indicating it's current position and it's status in the folder list:

Indicates that a folder will display in the main folder list (not nested).

Indicates that the folder will become a sub-folder of the folder you are in (nested).
---
Right-click on any folder to use additional functions:
Hide
Folders can also be hidden by right-clicking the specified folder and selecting "hide". All hidden folders can be reset to visible by clicking on Reset Root Folders from the Browser Options in the Side Toolbar.
Properties
Opens a context menu displaying the folder path and provides the ability to assign colors to a folder.
File List